Radio Free never takes money from corporate interests, which ensures our publications are in the interest of people, not profits. Radio Free provides free and open-source tools and resources for anyone to use to help better inform their communities. Learn more and get involved at radiofree.org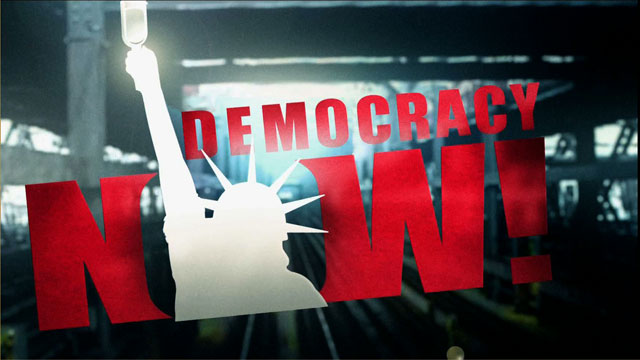 On the same day as the impeachment vote, President Trump gave his longest rally speech to date in Battle Creek, Michigan. Trump lashed out at Democrats, the impeachment proceedings, the
FBI
and the late Michigan Congressmember John Dingell, whose wife, Congressmember Debbie Dingell, voted for Trump's impeachment Wednesday. This is Trump speaking about how Congresswoman Dingell called him to thank him for honoring her husband after his death.
President Donald Trump: "She calls me up: 'It's the nicest thing that's ever happened. Thank you so much. John would be so thrilled. He's looking down. He'd be so thrilled. Thank you so much, sir.' I said, 'That's OK, don't worry about it.' Maybe he's looking up. I don't know."
The late Congressmember John Dingell was the longest-serving member of Congress in U.S. history, and he served in World War II.