Radio Free never takes money from corporate interests, which ensures our publications are in the interest of people, not profits. Radio Free provides free and open-source tools and resources for anyone to use to help better inform their communities. Learn more and get involved at radiofree.org
A photo supposedly of a man urinating in front of a wall painted with murals of US President Donald Trump and Prime Minister Narendra Modi has been shared on social media. Twitter user Santosh Addagulla posted the image with the message, "Can't believe my eyes". The painting is part of the preparation for Trump's visit to Ahmedabad on February 24, where Gujarat will be reportedly spending around Rs 80 crore for beautification and renovation of the city.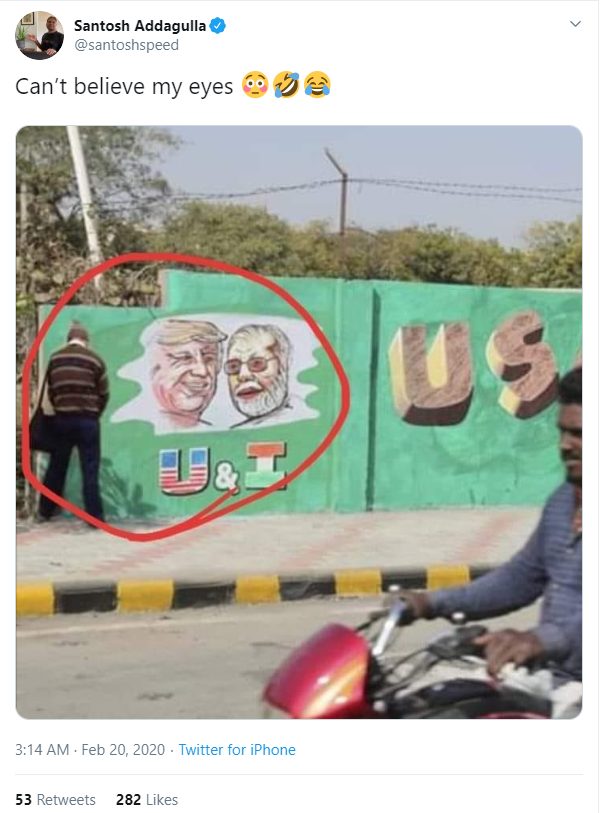 Same wall, different claim
Congress national social media coordinator Gaurav Pandhi posted an image of the same wall and exclaimed, "OMG! Is this for real?". The wall is supposedly painted with the text, "यहां पेशाब करना मना है….यहां ना थूंके (Urinating is prohibited here….spitting is prohibited here -translated)".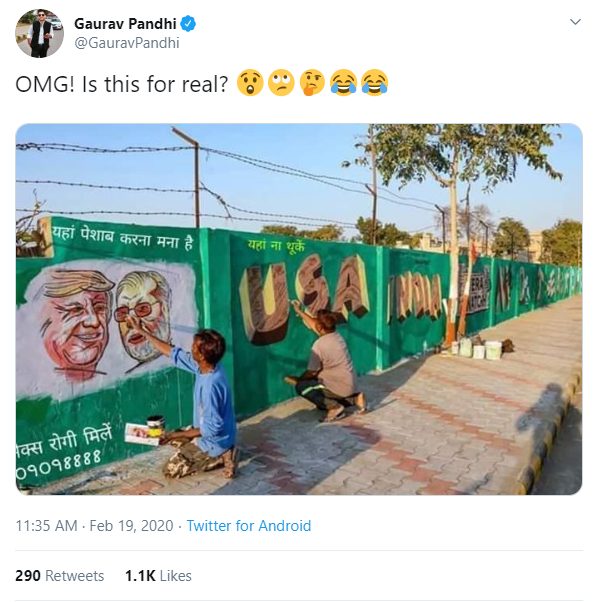 Juxtaposed with an image of a slum
Congress's Salman Nizami posted two photos – an image of the same wall shot from a different angle and a picture of slum dwelling – with a message saying, "Parde ke peeche kya hai? Parde ke peeche…..! (What is behind the curtain? Behind the curtain -translated)". His tweet has garnered close to 1,300 retweets so far.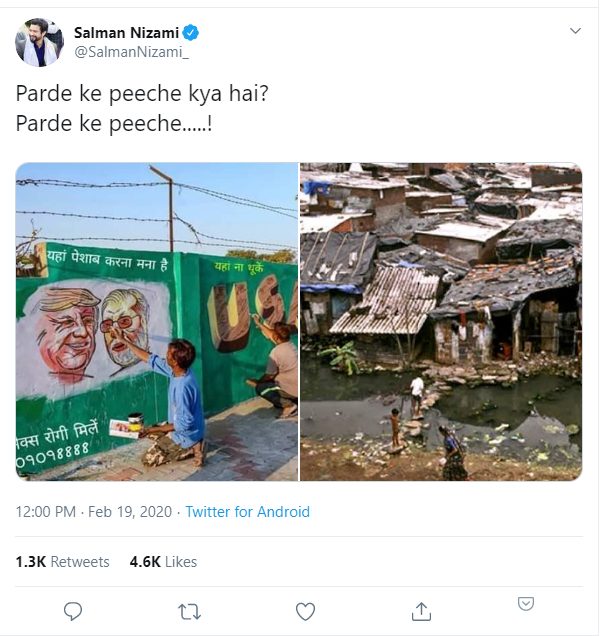 Fact-check
Alt News will fact-check the three images separately.
Image 1: Morphed
A Google reverse image search revealed that the image has been morphed. We found the same photograph in an article by American media outlet Los Angeles Times published on February 18, 2020. The outlet has credited the original photograph to news agency Associated Press, according to which the photograph was shot on February 18, 2020.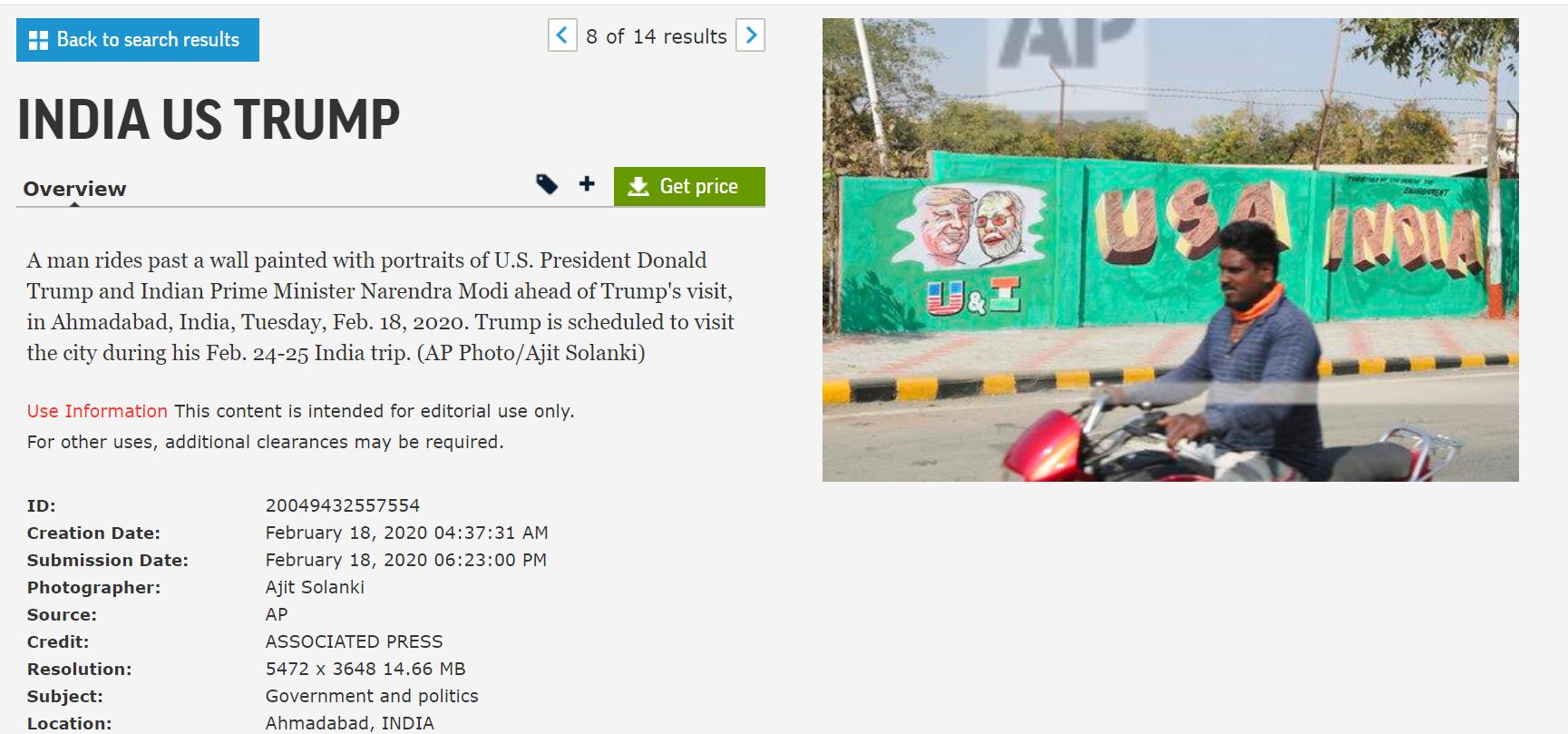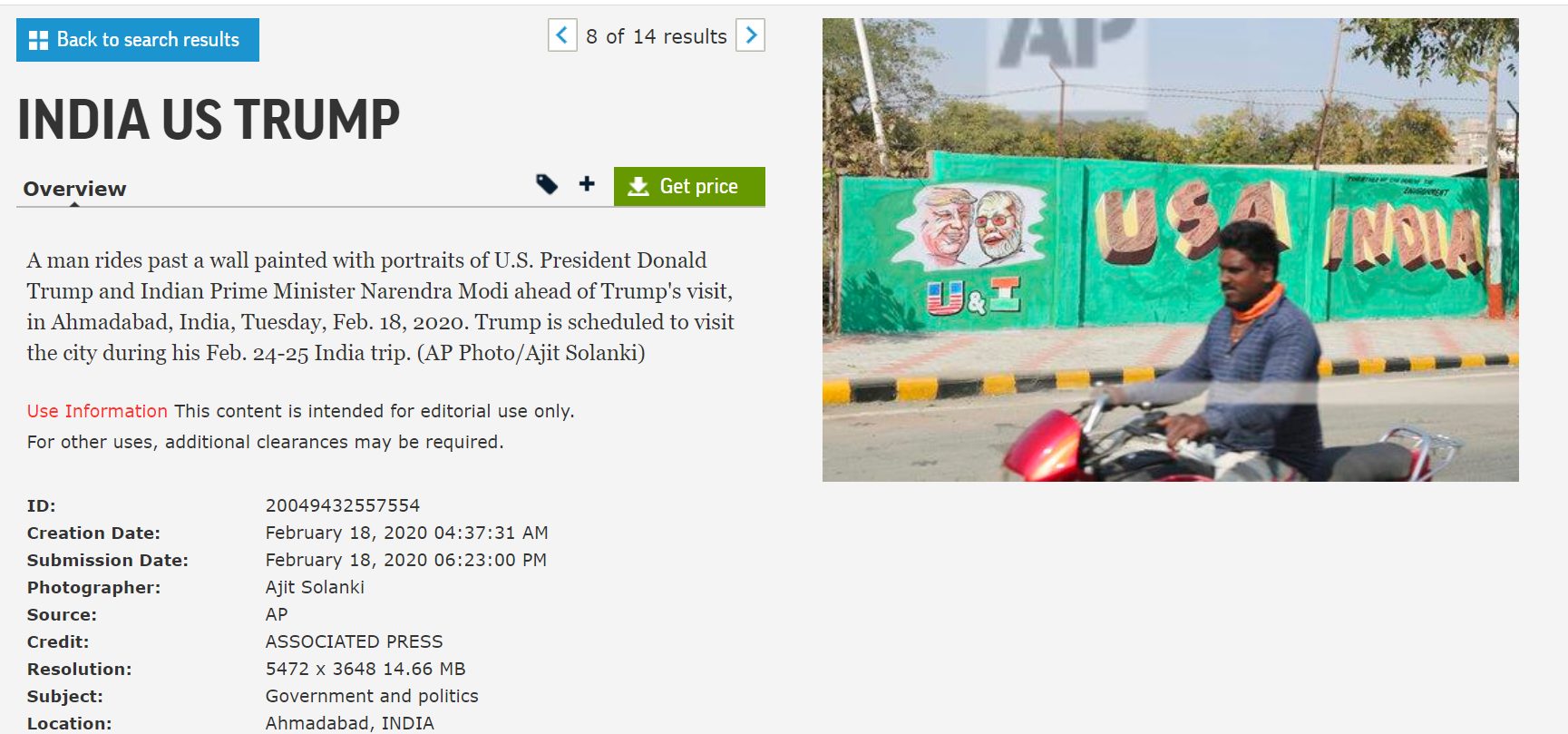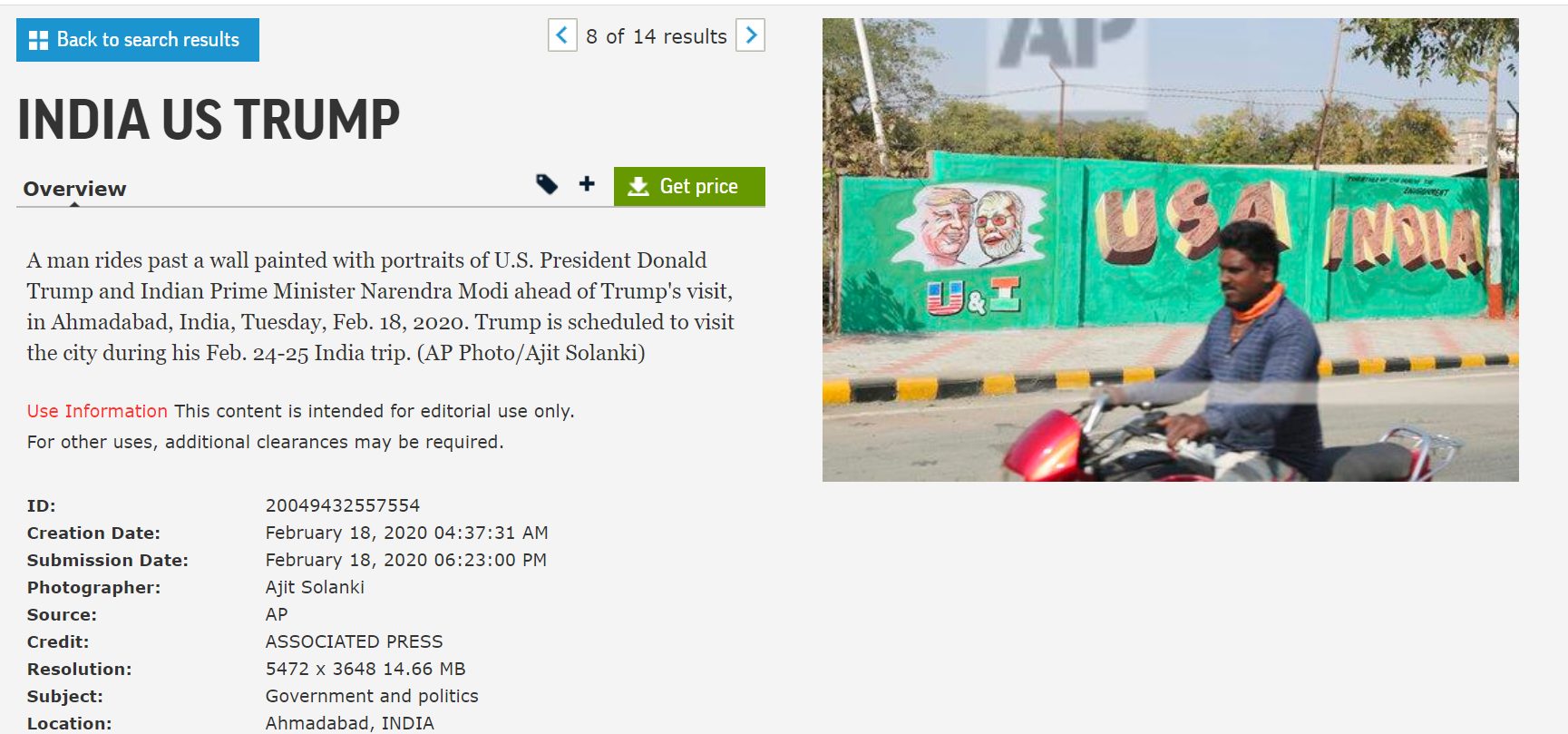 As seen in the comparison below, the man in the viral image has been morphed into the photograph. It is noteworthy that one can spot the shadow of a tree in the image but there is no shadow of the man in the photoshopped image.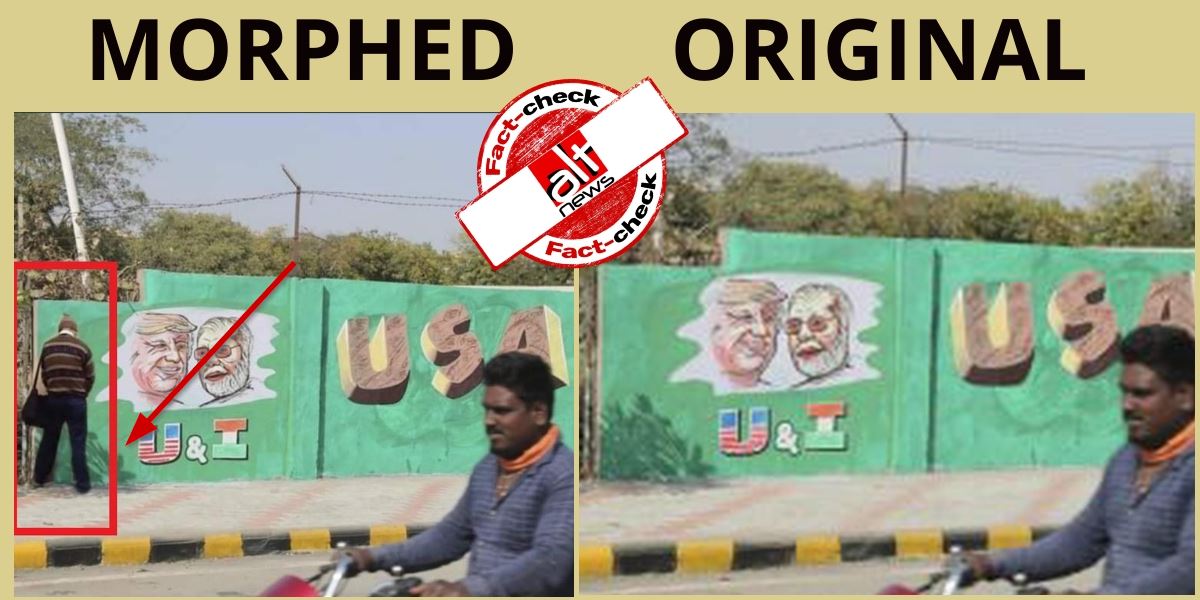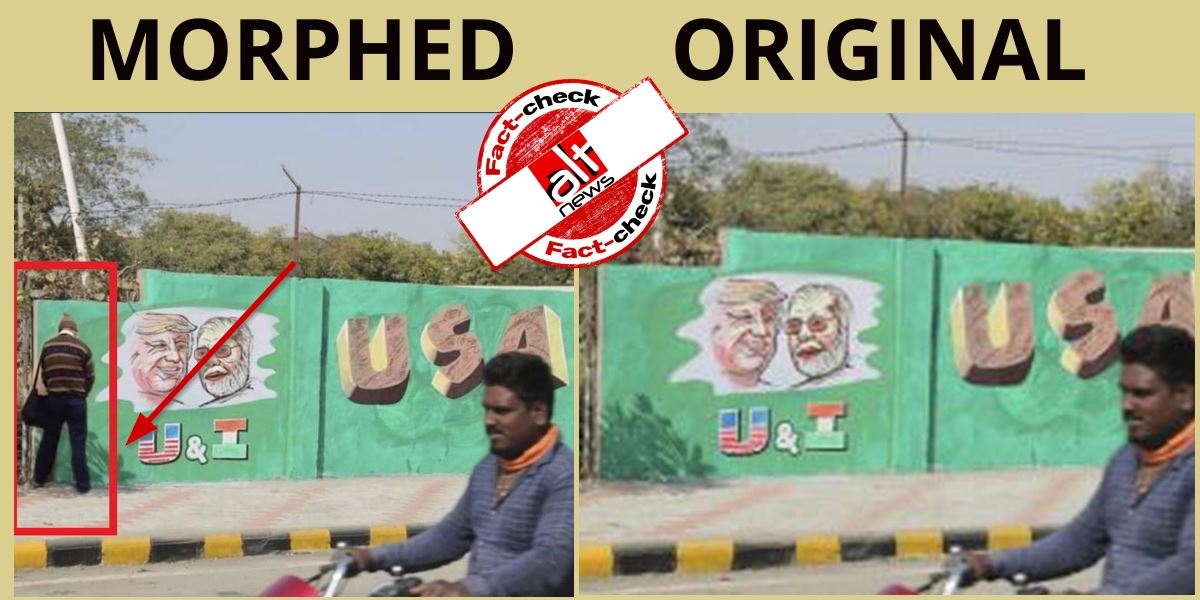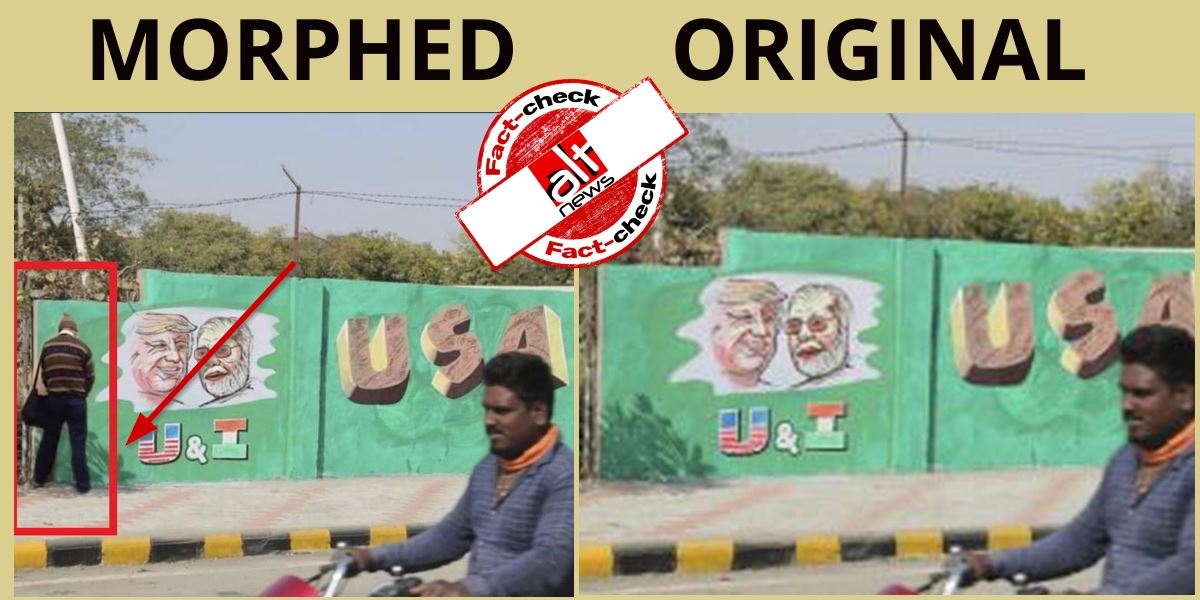 Image 2: Morphed text
From the original PTI photograph, it is evident that the text -'spitting and urinating is prohibited here'- was later morphed into the viral image.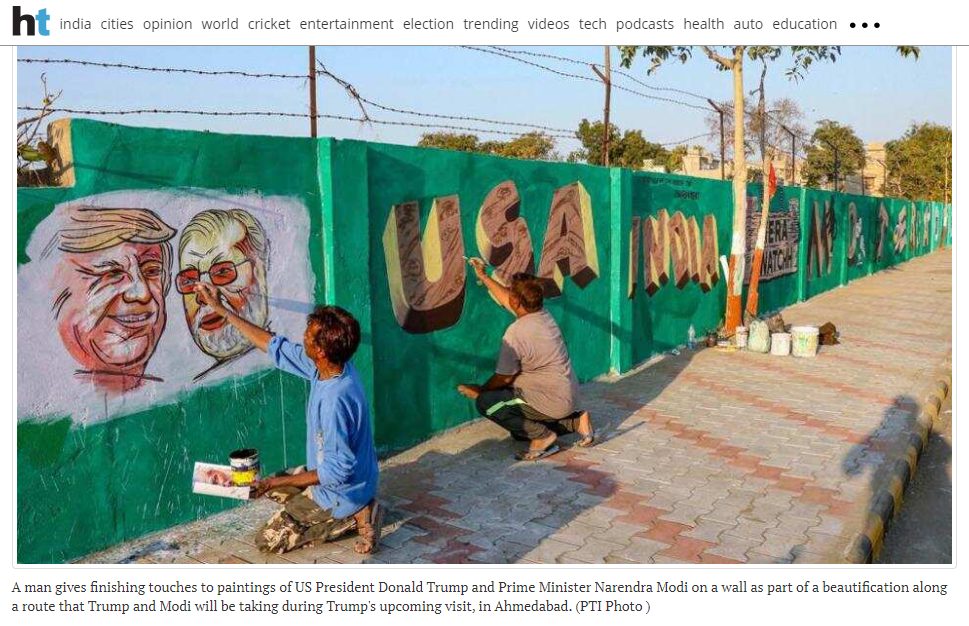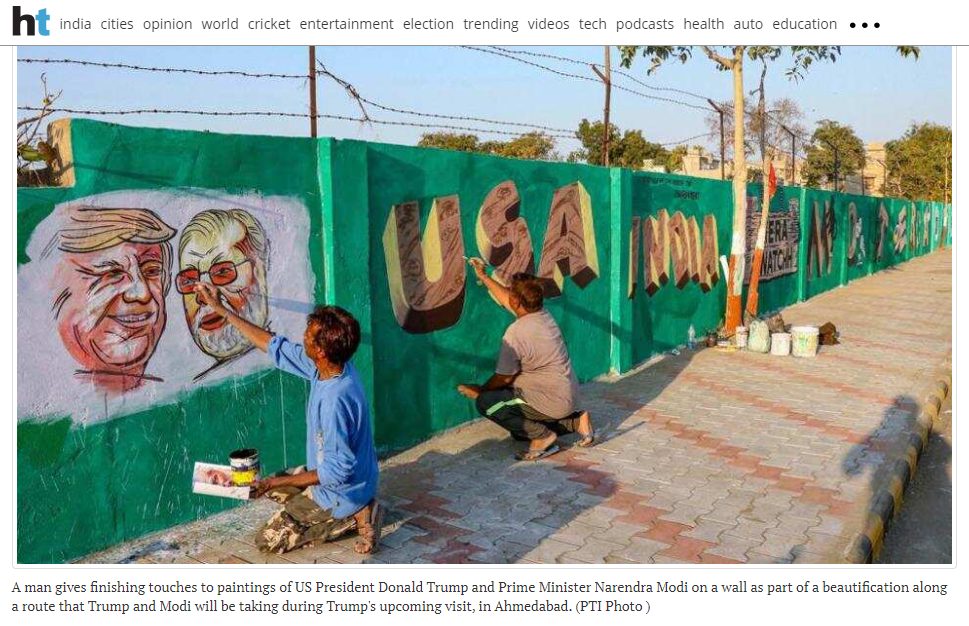 Image 3: Old photo possibly from Mumbai
With a Google reverse image search, Alt News was able to trace the image as far back as January 2008. The image was shared along with a blog post published on January 18, 2008. It is captioned, "Slum in Mumbai, India". While Alt News was unable to independently verify if the image is from Mumbai, it is certainly old.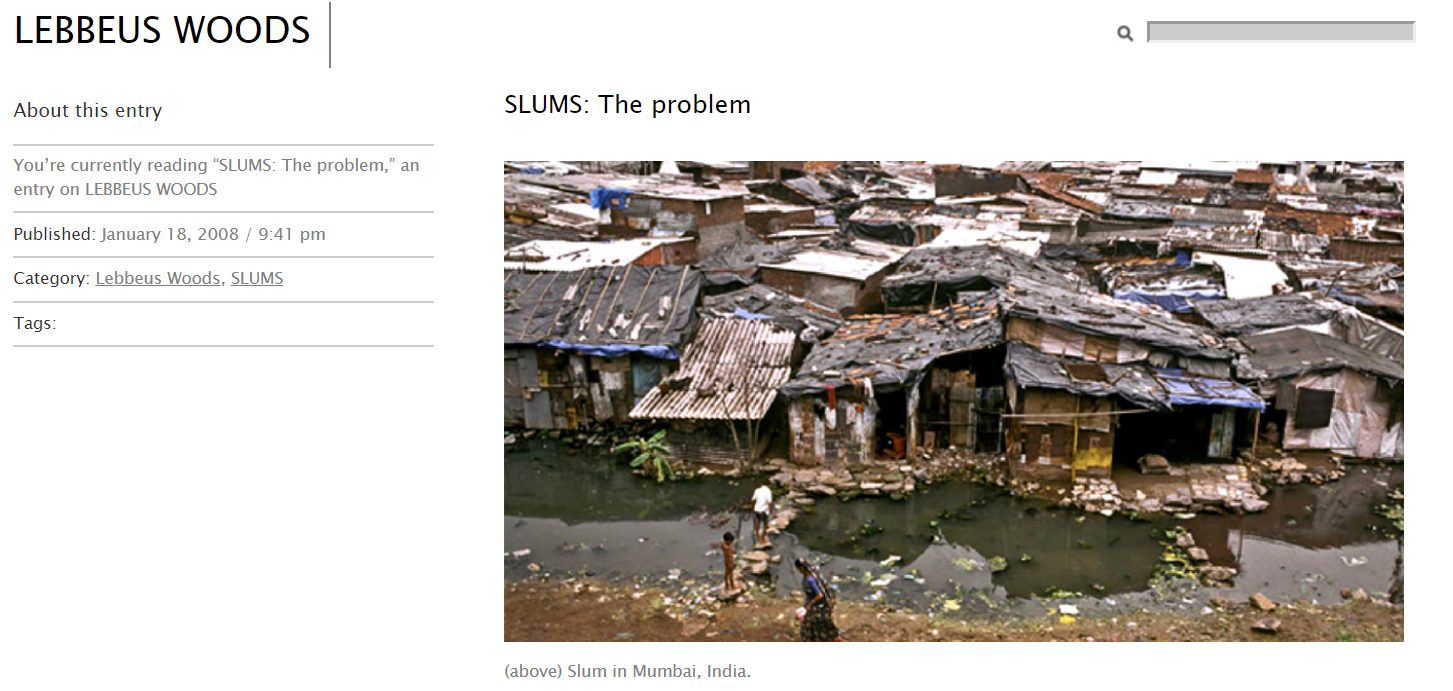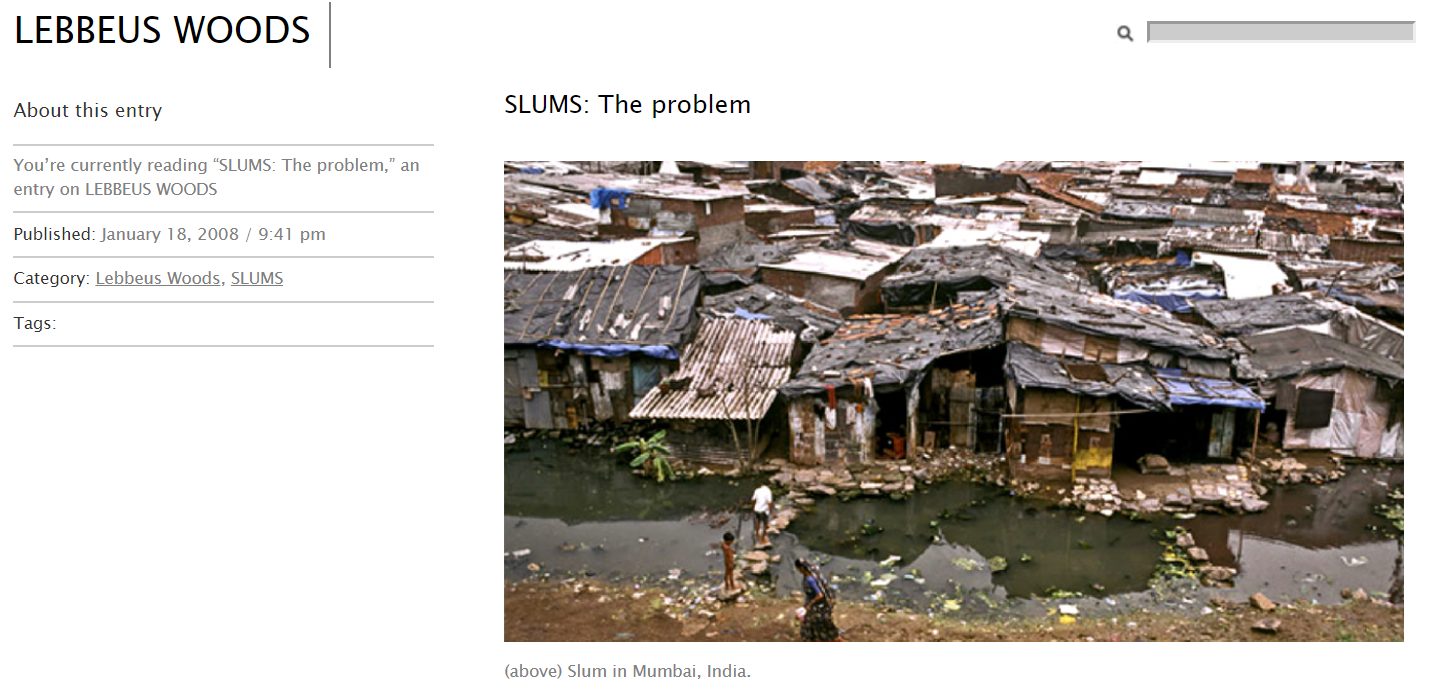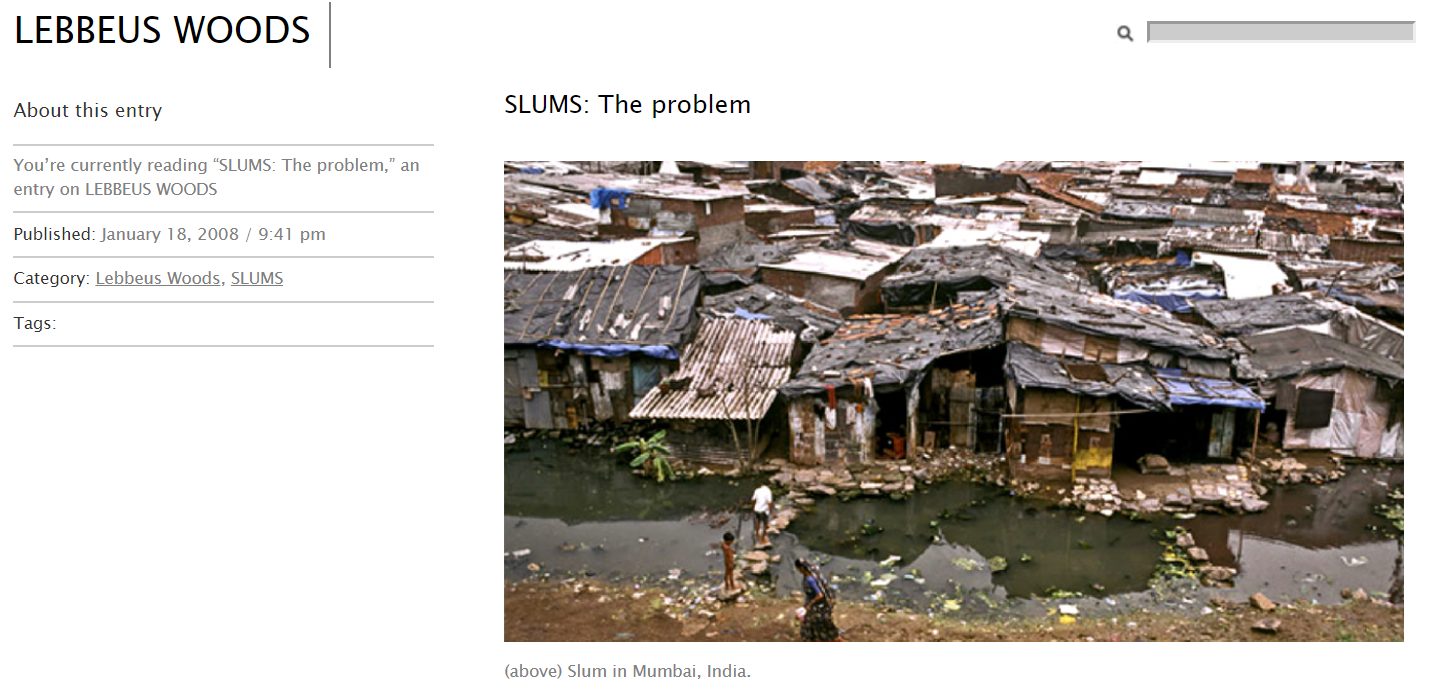 Therefore, social media users and several Congress office-bearers shared morphed images of a wall painted ahead of US President Donald Trump's visit to Ahmedabad, Gujarat.