Radio Free never takes money from corporate interests, which ensures our publications are in the interest of people, not profits. Radio Free provides free and open-source tools and resources for anyone to use to help better inform their communities. Learn more and get involved at radiofree.org
A photo of Baba Ramdev visibly ill has gone viral. He is surrounded by doctors and a man in orange robes wearing a medical mask. Social media users claim that Ramdev drank cow urine in excess to avoid the coronavirus. As a result, his condition worsened.
A Facebook page named 'Ravish's Army' posted the viral image. It has been shared 10,000 times (archived post). Similarly, a Twitter user also shared the viral image (archived tweet).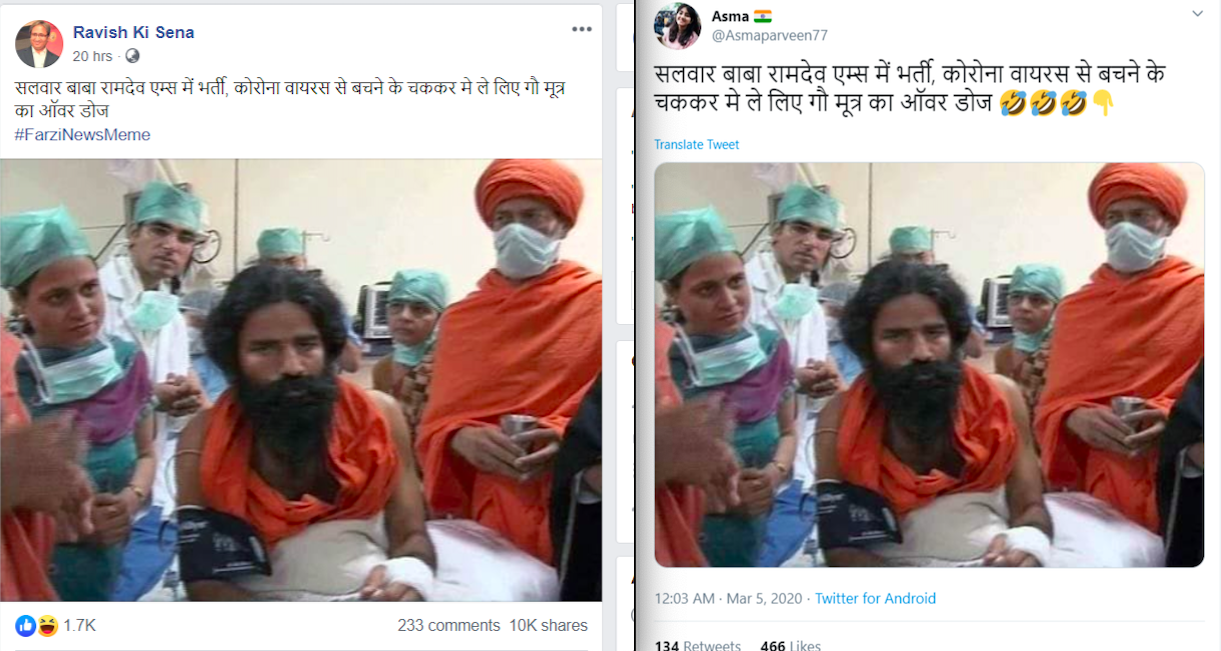 This picture is being shared with hashtag 'farzinewsmeme' on Facebook and Twitter. Alt News also received several requests to fact-check the images on WhatsApp (+917600011160) and on our official Android application.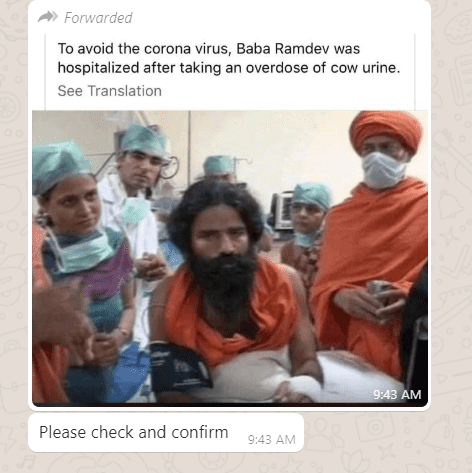 Fact-check
Alt News performed a reverse image search on Google and found the viral image in a 2011 article by India Today. According to the report, Ramdev broke a nine-day hunger strike against black money in Dehradun Hospital on June 12, 2011.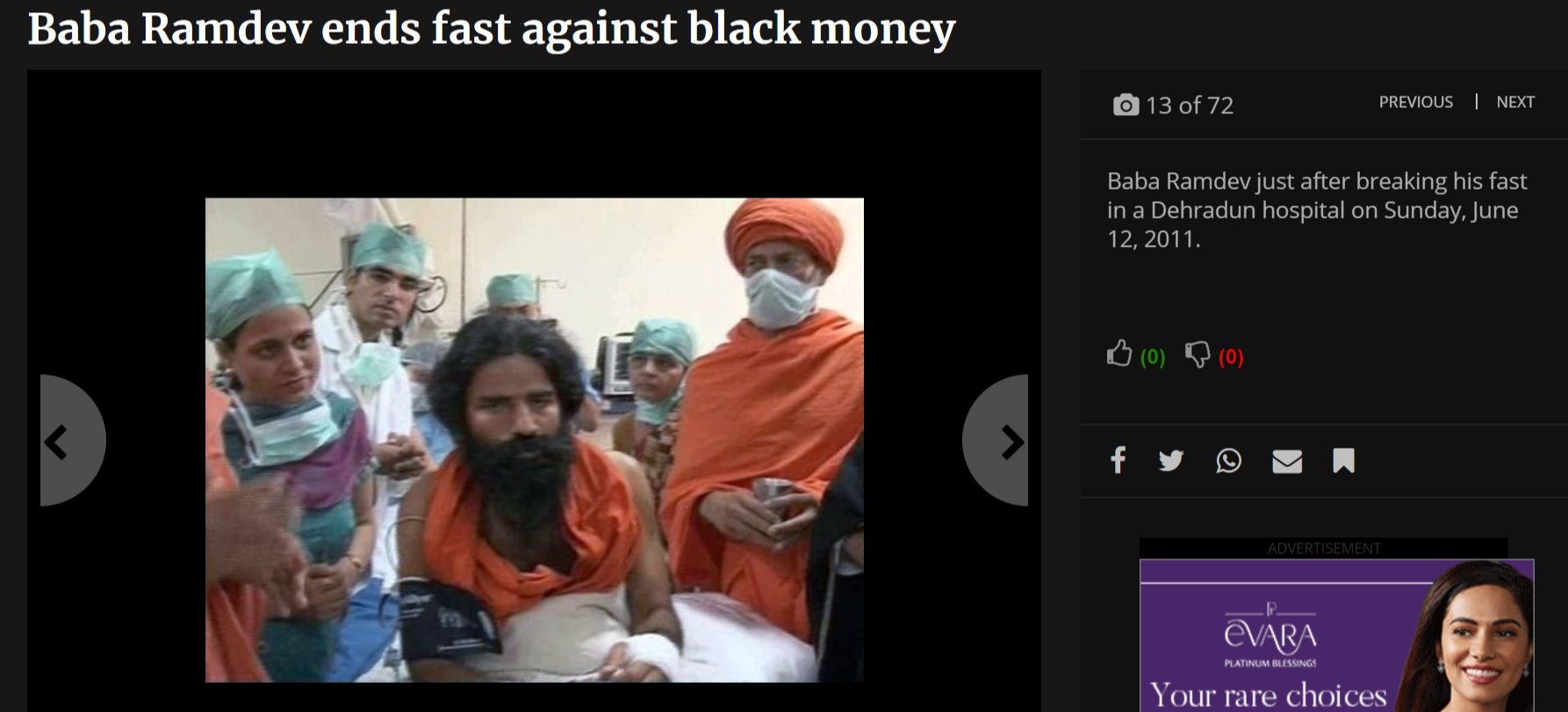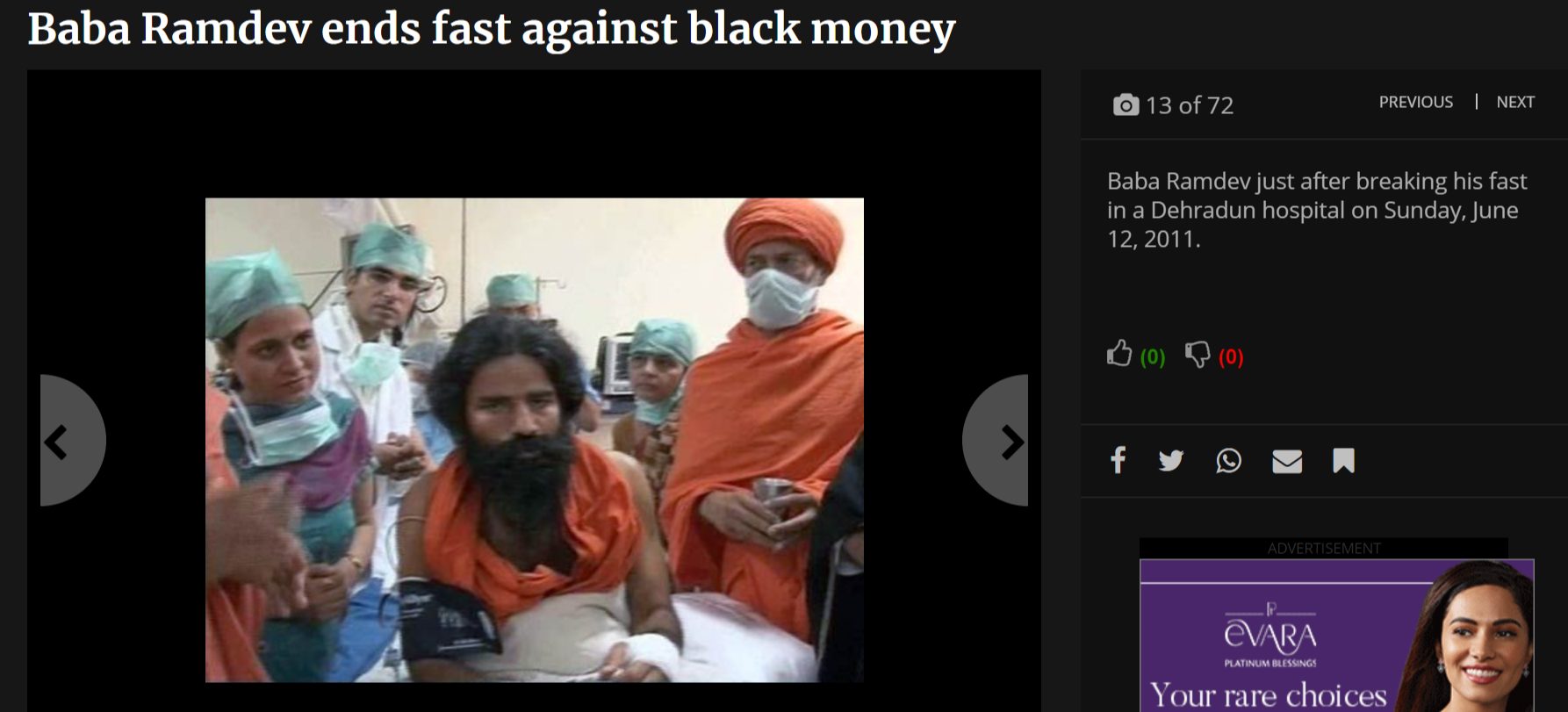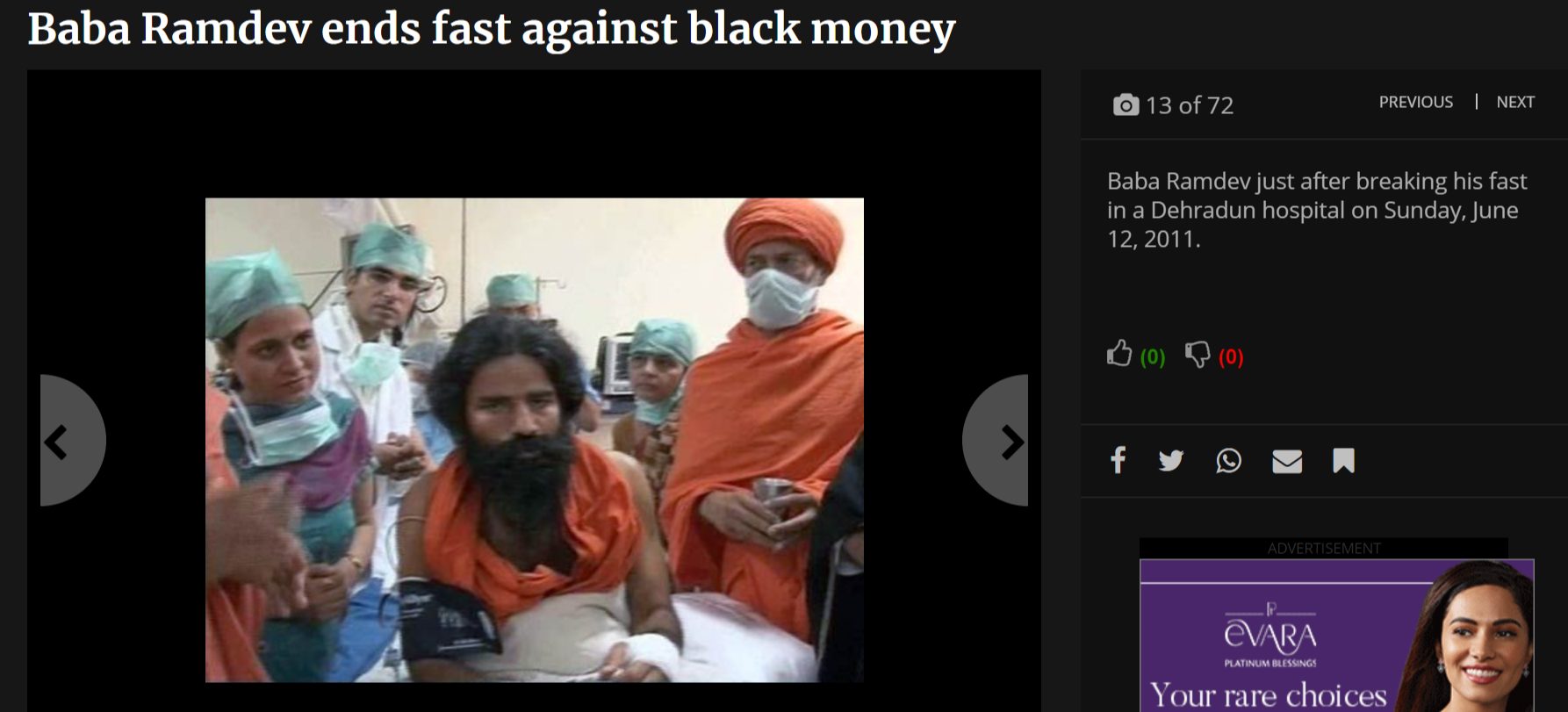 Therefore, the social media claim associated with the viral image. This isn't the first time Ramdev's image has gone viral with false claims. Last year, another image from the same incident was shared with the claim Ramdev underwent knee surgery in Germany. You can read the report by Alt News here.