Radio Free never takes money from corporate interests, which ensures our publications are in the interest of people, not profits. Radio Free provides free and open-source tools and resources for anyone to use to help better inform their communities. Learn more and get involved at radiofree.org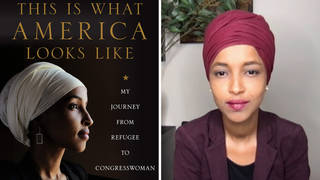 We speak with Minnesota Congressmember Ilhan Omar about her memoir "This Is What America Looks Like," the Biden administration's recent airstrikes in her birth country of Somalia and why the U.S. must remain a country of refuge for people fleeing war and poverty like she did. Omar adds that the Biden administration must stop enforcing Trump-era immigration rules that allow for expedited deportations of asylum seekers. "These policy choices have consequences. We have a moral imperative in this country to get our immigration policy right and make it a more humane system," she says.

This content originally appeared on Democracy Now! and was authored by Democracy Now!.