Radio Free never takes money from corporate interests, which ensures our publications are in the interest of people, not profits. Radio Free provides free and open-source tools and resources for anyone to use to help better inform their communities. Learn more and get involved at radiofree.org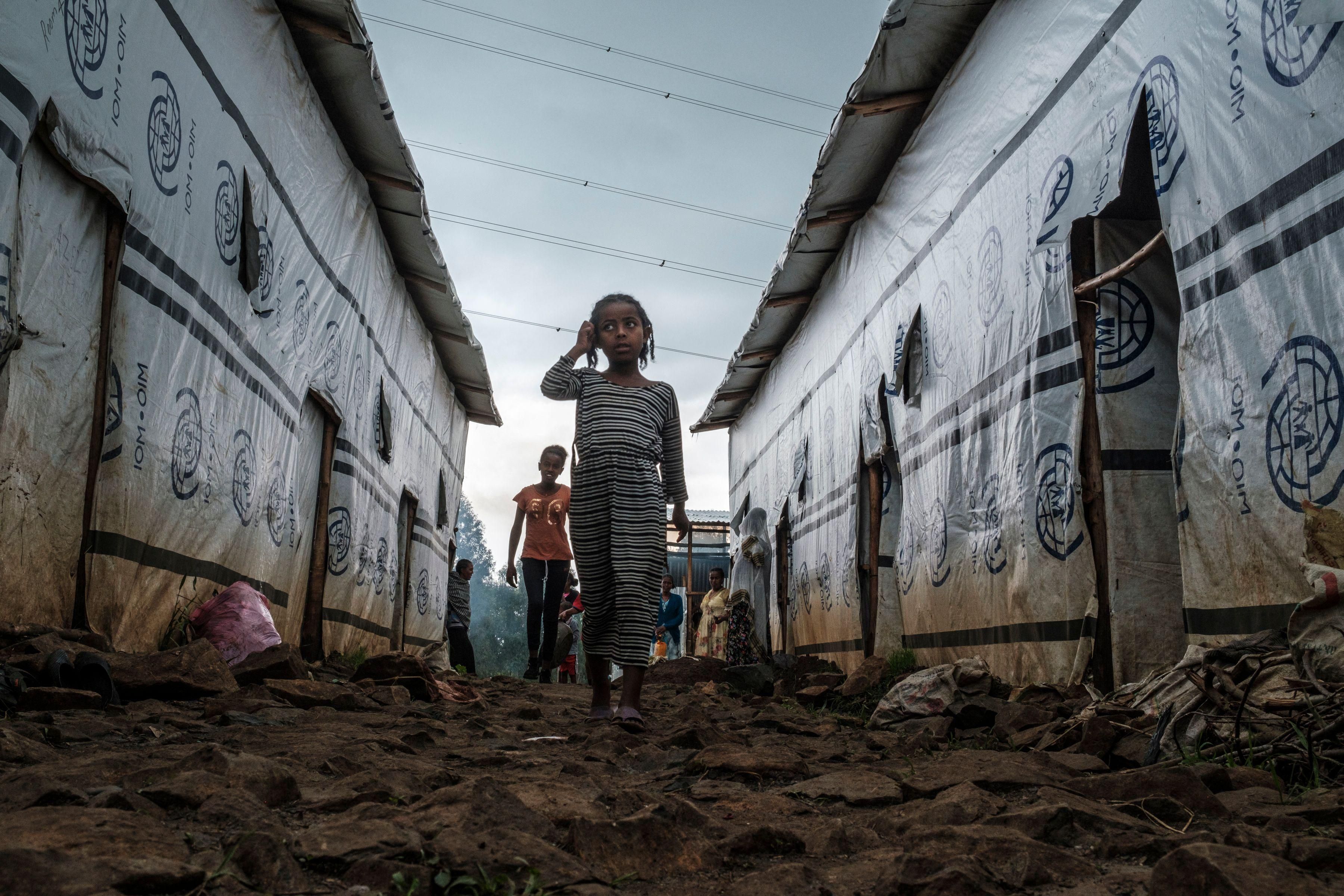 The United Nations children's agency expressed alarm Monday in response to reported attacks that killed over 100 children in Ethiopia's Afar region amid a humanitarian catastrophe fueled by the spreading and ongoing Tigray conflict.
"The intensification of fighting in Afar and other areas neighboring Tigray is disastrous for children," UNICEF executive director Henrietta Fore said in statement that put the death toll of Thursday's attack on families sheltering at a health facility and a school at over 200.
The latest violence, Fore added, "follows months of armed conflict across Tigray that have placed some 400,000 people, including at least 160,000 children, in famine-like conditions. Four million people are in crisis or emergency levels of food insecurity in Tigray and adjoining regions of Afar and Amhara. More than 100,000 have been newly displaced by the recent fighting, adding to the 2 million people already uprooted from their homes."
Fore warned of the threat of "a 10-fold increase in the number of children who will suffer from life-threatening malnutrition in Tigray over the next 12 months," as "extensive, systematic destruction of health and other services that children and communities rely on for survival" continues.
"The humanitarian catastrophe spreading across northern Ethiopia is being driven by armed conflict and can only be resolved by the parties to the conflict," said Fore.
Nine months of fighting between armed forces of the Tigray People's Liberation Front and forces aligned with the Ethiopian National Defence Forces (ENDF) have been blamed for thousands of deaths and sparked repeated warnings of harm to civilians, including from blockades stopping humanitarian aid, destruction of farming infrastructure, and rape as a weapon of war.
Agence France-Presse reported Friday:
Rebel forces from Ethiopia's war-torn Tigray on Friday rebuffed U.S. calls to leave neighboring regions, one day after they seized famed UNESCO heritage site Lalibela, the latest turn in the nine-month conflict.
"Nothing of the sort is going to happen unless the blockade is lifted," said Getachew Reda, spokesman for the Tigray People's Liberation Front (TPLF), referring to restrictions on humanitarian access.

Northern Ethiopia has been wracked by fighting since last November, when Prime Minister Abiy Ahmed sent troops to topple the TPLF, the then-ruling party of Tigray which dominated national politics for nearly three decades before Abiy took office in 2018.
In an op-ed published in June at the New York Times, Ethiopian journalist Tsedale Lemma accused the Abiy government of "waging brutal war" on Tigray, calling it "Abiy's punishment for Tigray's refusal to accept his authority."
The U.N.'s emergency relief chief, meanwhile, says a ceasefire is urgently needed.
"This war has to stop," said U.N. relief chief Martin Griffiths on Friday, "this war has to end."

This content originally appeared on Common Dreams - Breaking News & Views for the Progressive Community and was authored by Andrea Germanos.