Radio Free never takes money from corporate interests, which ensures our publications are in the interest of people, not profits. Radio Free provides free and open-source tools and resources for anyone to use to help better inform their communities. Learn more and get involved at radiofree.org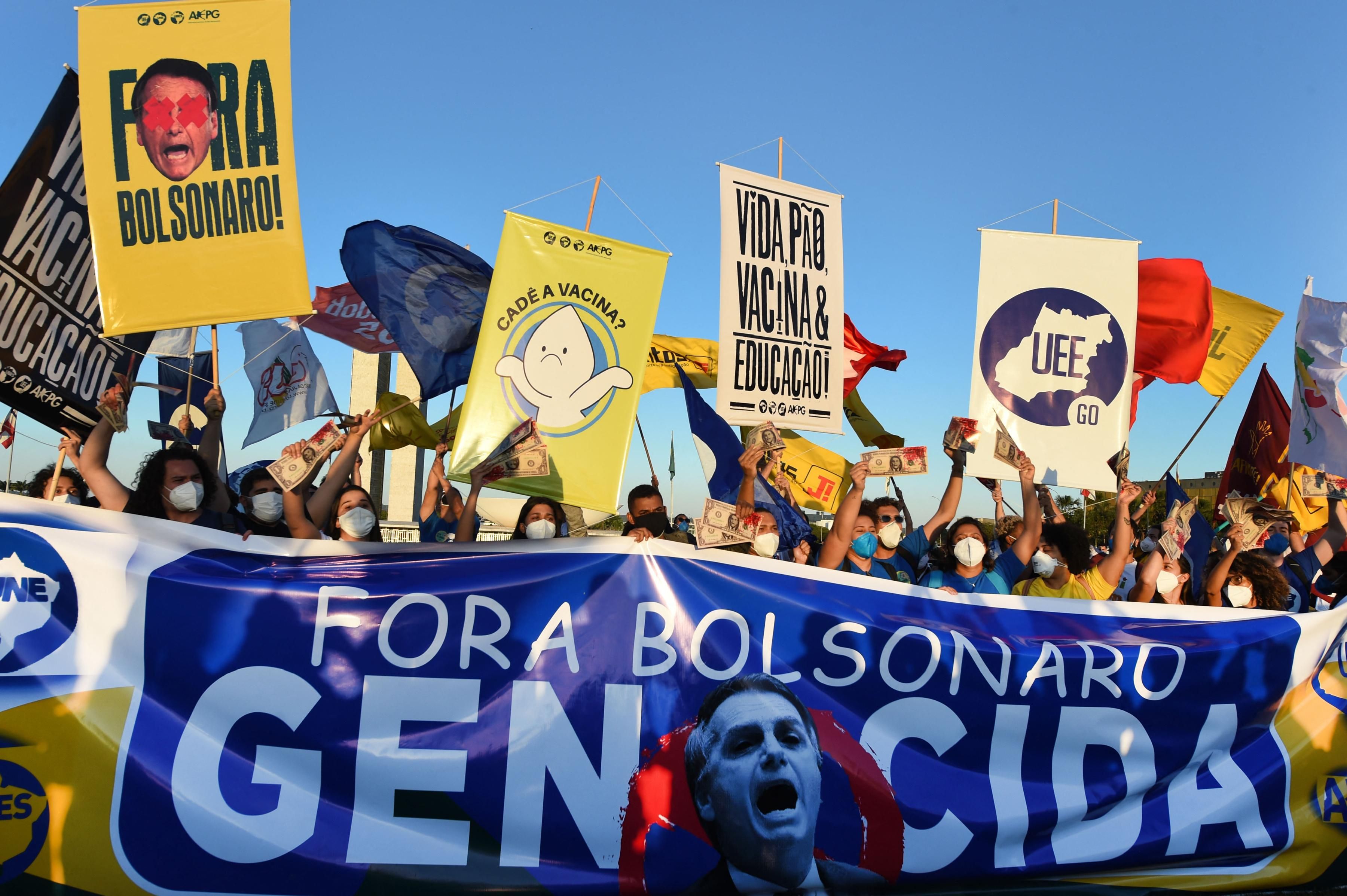 A coalition of Indigenous organizations filed a complaint at The Hague on Monday accusing Brazilian President Jair Bolsonaro of carrying out an "explicit, systematic, and intentional" assault on native peoples, pointing specifically to his systematic dismantling of environmental protections and aggressive campaign of deforestation in the Amazon rainforest.
"We believe that there are ongoing acts in Brazil that constitute crimes against humanity, genocide, and ecocide," Eloy Terena, the legal director of the Articulation of Indigenous Peoples of Brazil (APIB), said in a statement. Global climate activists and legal experts are currently in the middle of a push to make ecocide an officially recognized crime under international criminal law.
Terena said APIB was forced to take its complaint to the Netherlands-based International Criminal Court (ICC) because the current Brazilian justice system lacks the ability and willingness to "investigate, prosecute, and judge" anti-Indigenous actions by the Bolsonaro government.
APIB's filing accuses Bolsonaro of encouraging "illegal activities" by miners and loggers on Indigenous territories in the Amazon rainforest, which the Brazilian president has said should be open to government and corporate exploitation. According to a study published in the journal Nature last month, the climate crisis and deforestation have turned parts of the Amazon basin—a key carbon "sink"—into a source of planet-heating CO2.
Since Bolsonaro took office in 2019 and ramped up deforestation efforts, invasions of Indigenous territories and violent attacks on Indigenous communities in the Amazon have intensified. As National Geographic reported last month, "Indigenous leaders believe their communities are facing the most perilous moment since Brazil returned to democracy in the 1980s, after more than 20 years of military dictatorship."
Dinamam Tuxá, executive coordinator of APIB, said in a statement Monday that his organization's complaint at The Hague is aimed at alerting the ICC to "the authoritarian escalation underway in Brazil."
"The democratic environment is at risk," said Tuxá.
The APIB complaint also slams the Bolsonaro government's response to the coronavirus pandemic, which has killed more than 560,000 people in Brazil—the second-highest official death toll in the world behind the United States.
For months, APIB been warning of the devastating impact the virus has had on Indigenous communities and condemning Bolsonaro for refusing to take action to protect the vulnerable. The coalition estimates that there have been 58,017 confirmed cases of Covid-19 in Indigenous communities and at least 1,166 deaths.
The Brazilian government's policies, APIB's filing argues, have negatively "affected the life, health, integrity, and existence of Indigenous communities in Brazil, especially that of uncontacted or recently contacted peoples."

This content originally appeared on Common Dreams - Breaking News & Views for the Progressive Community and was authored by Jake Johnson.