Radio Free never takes money from corporate interests, which ensures our publications are in the interest of people, not profits. Radio Free provides free and open-source tools and resources for anyone to use to help better inform their communities. Learn more and get involved at radiofree.org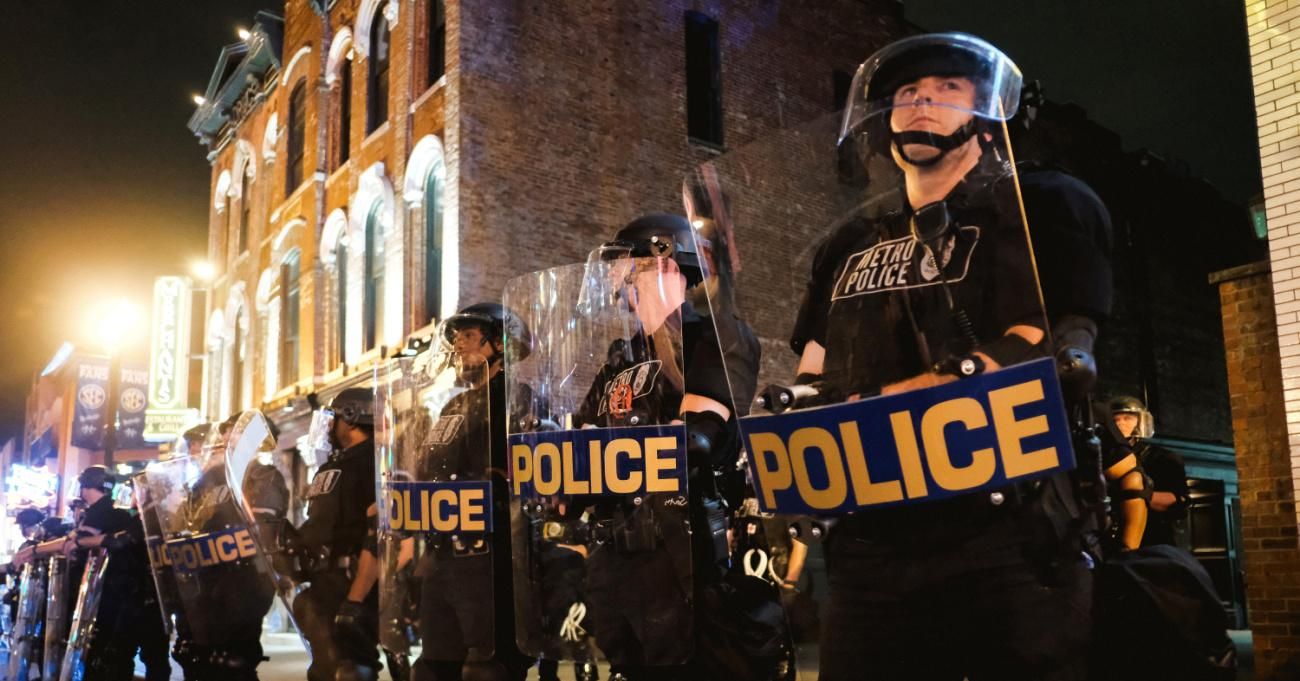 In the latest reported attempt by Tennessee officials to chill First Amendment rights in the state following last year's racial justice uprising, the state Department of Safety and Homeland Security collected personal data of dozens of civil rights protesters and held the information in a secret database.
News Channel 5
in Nashville
reported
Monday that a demonstrator named Justin Jones discovered a document called "People's Plaza TN Significant Personnel (more than 2 arrests)" when he filed a records request with the department.
The document included dossiers on more than 50 activists who
attended protests
at the People's Plaza in Nashville last summer, where civil rights advocates spent weeks camped out to demand Gov. Bill Lee speak with them about racial injustice in Tennessee.
The dossiers include names, social security numbers, addresses, social media photos, and in some cases, information about the demonstrators' personal relationships.
In several cases the demonstrators had never been arrested, but they were listed as "persons of interest" according to Channel 5.
Jones found out about the dossiers when he filed the records request in an attempt to determine whether state authorities had treated the People's Plaza demonstration differently than the so-called "Stop the Steal" protests that were attended by former President Doinald Trump's supporters after the 2020 election, where attendees repeated false claims that Trump had won a second term.
Jones wrote on social media Monday that it was "telling" that law enforcement saw racial justice advocates, but not protests that culminated in the violent attempted insurrection at the U.S. Capitol in January, as a threat.
Allegra Harpootlian, a communications strategist for the ACLU, called the report of Jones' discovery "concerning anti-protest news" in a state where, earlier this year, Republicans
proposed legislation
to make obstructing a highway during a demonstration a felony and giving legal immunity to people who unintentionally injure or kill demonstrators.
Channel 5
reported
that the Department of Safety and Homeland Security did not respond to a question about whether authorities collected personal information of activists at other kinds of protests.
According to the ACLU of Tennessee, law enforcement agencies typically need to provide a compelling reason to collect and store data about members of the community. The organization worked to revise a consent decree dating back to the 1970s regarding police surveillance.
"We had an order from the court saying you can't even keep these files because there's potential for abuse," Thomas Castelli, legal director for the group,
told
Channel 5.

This content originally appeared on Common Dreams - Breaking News & Views for the Progressive Community and was authored by Julia Conley.