Radio Free never takes money from corporate interests, which ensures our publications are in the interest of people, not profits. Radio Free provides free and open-source tools and resources for anyone to use to help better inform their communities. Learn more and get involved at radiofree.org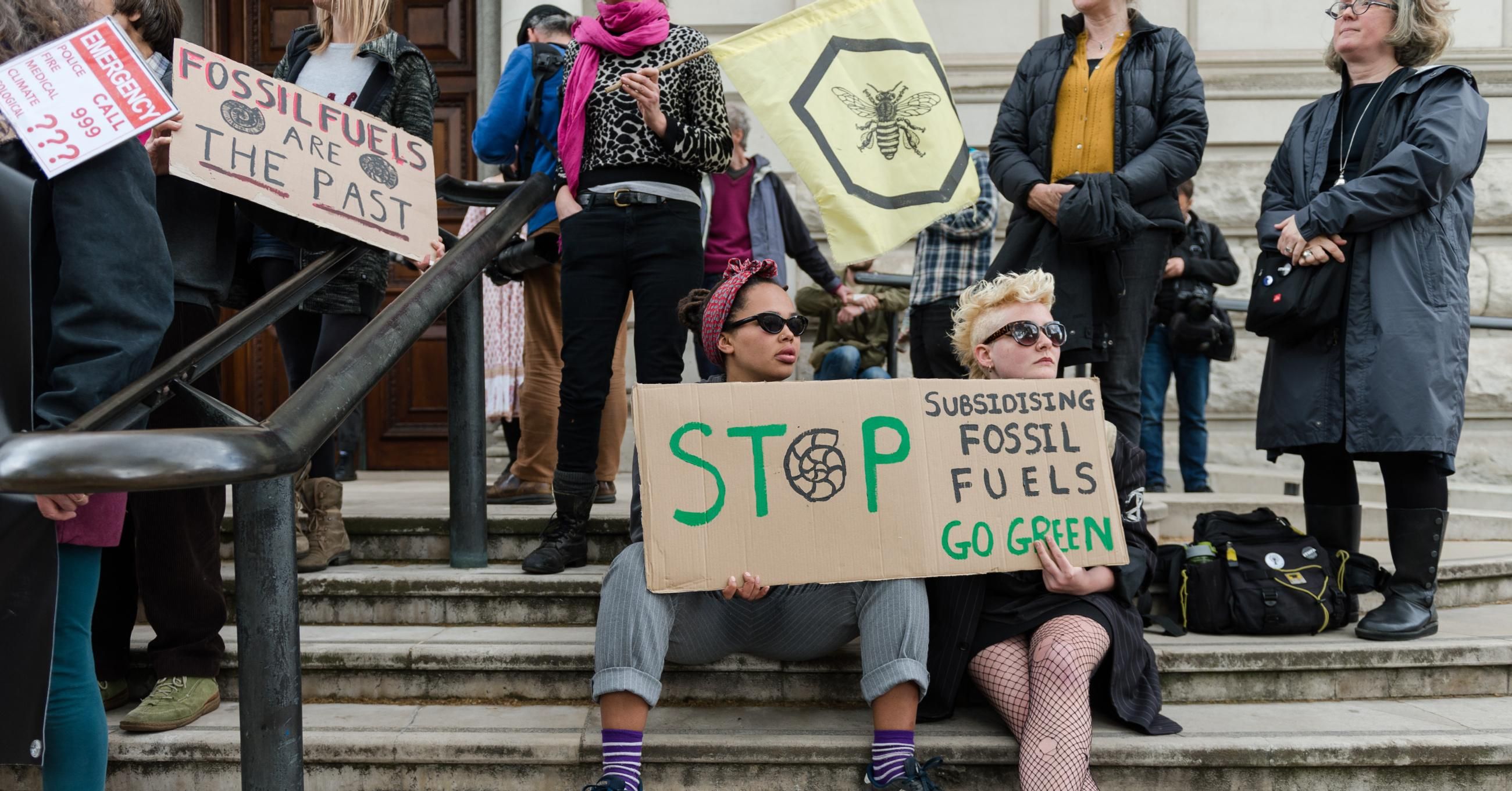 Dozens of executives at U.S. fossil fuel firms that failed during the recent surge in oil and gas company bankruptcies nevertheless reaped massive payouts before taking their leave, a new report published Thursday by Public Citizen and Documented revealed.
"The fossil fuel industry has been a poster child for ill-conceived corporate welfare for decades, benefiting from numerous subsidies, tax breaks, and regulatory favors."
—Robert Weissman,
Public Citizen
The report (pdf), entitled Fueling Failure, examines how 76 executives at oil and gas companies that filed the 25 largest bankruptcy cases between 2018 and 2020 pocketed nearly $200 million in cash bonuses, retention payments, and severances, while leaving more than 10,000 workers without jobs and over $10 billion in cleanup costs, largely to be absorbed by taxpayers.
The average payout was $2.6 million per executive—compared with salaries of $50,000 to $60,000 for oil rig workers—while 10 CEOs each received payouts of $4 million or more.
Todd Williams, the former president and CEO of California Resources Corporation, topped the list with $14.5 million in total payments, followed by Chesapeake Energy's Robert Lawler and Thomas Nusz of Oasis Petroleum, who respectively received $8.9 million and $8.4 million before leaving their companies.
"For oil industry executives, failure is very much an option," Alan Zibel, a Public Citizen researcher who co-authored the report, said in a statement. "Whether these fossil fuel executives lead their corporations to financial success or catastrophic flops, they still receive exorbitant payouts, while workers lose jobs, investors lose money, and taxpayers may wind up footing the bill for environmental cleanup."
"These polluting companies are able to profit due to subsidies and regulatory favors, while putting the planet at risk, exploiting public lands, and leaving a mess for others to clean up," Zibel added.
Projected cleanup costs for more than 57,000 oil and gas wells owned by bankrupt drilling companies "could be as high as $10.3 billion," the report says, citing estimates by CarbonTracker, while the firms responsible for those wells issued just $281 million in bonds to mitigate their environmental damage.
According to a March report (pdf) from the Western Organization of Resource Councils, "hundreds of thousands of oil and gas wells, tanks, pipelines, pits, and roads across the country have been built without adequate assurances that they will ever be cleaned up."
Public Citizen president Robert Weissman said that "the fossil fuel industry has been a poster child for ill-conceived corporate welfare for decades, benefiting from numerous subsidies, tax breaks, and regulatory favors."
"President [Joe] Biden must fulfill his campaign pledge of stopping senseless subsidies to this planet-destroying industry and must force polluters to shoulder the cost of cleaning up their own mess," he added.
While the Biden administration has reportedly considered ending or slashing federal fossil fuel subsidies, green groups have argued its proposals have fallen short. Meanwhile, the administration has approved fossil fuel drilling permits on public and tribal lands at a faster rate than the Obama and Trump administrations, leading to accusations that Biden is not as serious about combating the climate emergency as he claims to be.

This content originally appeared on Common Dreams - Breaking News & Views for the Progressive Community and was authored by Brett Wilkins.