Radio Free never takes money from corporate interests, which ensures our publications are in the interest of people, not profits. Radio Free provides free and open-source tools and resources for anyone to use to help better inform their communities. Learn more and get involved at radiofree.org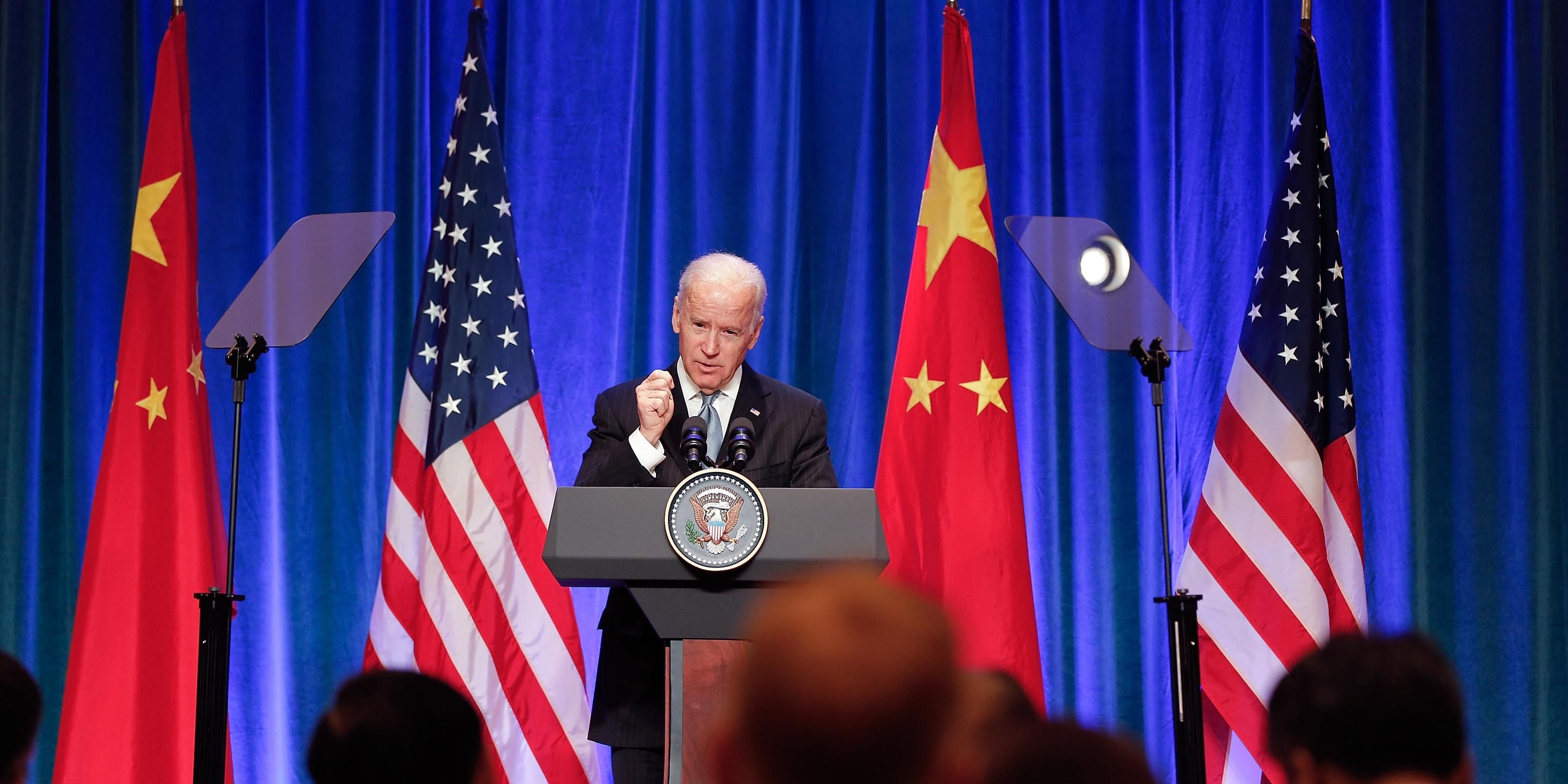 As a longtime Hawaii resident, I have always scratched my head as to how Grover Cleveland—the president of the United States—had been so ineffective when it came to foreign policy. His efforts to right the wrong of the unauthorized armed invasion and imprisonment of Queen Liliuokalani in 1893 fell woefully short. Corporate and military forces influenced Congress to undermine the president and successfully orchestrate the overthrow of the sovereign nation of Hawaii.
The U.S. has responded by steadily and dangerously amping up military maneuvers in the South China Sea. China has followed suit, and we now find ourselves in fever-pitch Cold War 2.0.
How could such a consequential misstep have been allowed to let happen?
A similar betrayal took place on September 9, 2021. That's when President Biden had called President Xi of China to work toward rapprochement, only to be undermined the very next day by forces in his own cabinet in a way that may be sending us all careening toward WWIII.
Mr. Biden's goal on the phone call was to ratchet down the brinkmanship that has been accelerating tension in the western Pacific for years. His key offering to Mr. Xi was the reassurance that the U.S. would continue to respect the One China policy.
The One China policy has been honored by the U.S. since 1972. It asserts that there is only one China, and that Taiwan is part of it, not a separate nation-state. The policy calls for the U.S. to "officially" recognize China, rather than the island of Taiwan, but at the same time, the U.S. is free to continue a robust relationship with Taiwan, which has included weapons sales.
For all its ambiguity, the policy has kept peace in the Taiwan Straits for half a century. However, that has changed in recent years, as China's influence in the world has grown at a rate that threatens U.S. hegemony. The U.S. does not wish to lose its influence in the waters around Taiwan, where trillions of dollars in trade pass every year. But that is what would happen if Taiwan were to eventually unify with China. In resistance to such a fate, the U.S. has responded by steadily and dangerously amping up military maneuvers in the South China Sea. China has followed suit, and we now find ourselves in fever-pitch Cold War 2.0.
Mock battles over control of Taiwan are a recurrent scenario staged in frequent U.S. war exercises, which decimate sea life in the Pacific. Defending Taiwan was also a featured maneuver during the "Large Scale Exercise 2021," when marines and navy set up shop in Hawaii for two weeks in August. Needless to say, China finds these exercises highly provocative and even insulting.
So, for Mr. Biden to pick up the phone to find a way to avert global war, the world should've been able to breathe a sigh of relief.
Unfortunately, that wasn't in the cards. Mr. Biden's own administration officials seem to have been very alarmed by their boss's dovish behavior; so much so that they quickly worked to reverse his conciliatory tone. Anonymous sources leaked to the Financial Times that senior national security officials from the US and Taiwan had held face-to-face talks on September 10. There, they had discussed changing the name of Taiwan's mission in Washington, DC from "Taipei Economic and Cultural Representative Office" to "Taiwan Representative Office." Sure to raise the ire of Beijing, the new nomenclature bestows near-embassy status, a ranking reserved only for full-fledged nation states.
According to a rush report in the Financial Times that came out the very same day as the U.S.-Taiwan meeting, the name-change idea is backed by White House Asia Advisor Kurt Campbell, the National Security Council, and officials from the State Department Bureau of East Asian and Pacific Affairs.
What's in a name? A lot. One of China's newspapers of record, the Global Times, angrily responded, "if the U.S. and the island of Taiwan do make the name change, it will mean Washington's basic abandonment of its 'one-China policy.'"
The following day, another excoriating editorial in the Global Times implied that the duplicitousness of the U.S. as the reason that China must "firmly seize the strategic initiative of the regional situation." The report resolutely continued, "Sending PLA fighter jets over the island of Taiwan is a step we must take."
At the very least, the impact of fighter jets over Taiwan will send the commercial air industry reeling, as hundreds of routes would have to be adjusted to circumvent trouble. If Taiwan fires back, strategic escalation would be rapid and risky.
Rhetoric from China is not the colorful hyperbole that it is from North Korea. Language out of China is consistently measured. They don't tend to bluff. We should take this very seriously. The Global Times editorial assures, "Let us be fully prepared that there will be a showdown in the Taiwan Straits."
So, there you have it. In only 24 hours' time, the Financial Times story accomplished Mr. Campbell's task: He and other high ranking officials succeeded in undermining Mr. Biden's credibility and infuriating China. Most tragically, they sabotaged Mr. Biden's desire to avert the perils of strategic war. Regional stability is spiraling downward once again.
Shame on them.
Just as President Cleveland's authority had been ignored in Washington to instead favor corporate and military interests, so it goes today. There's big money in war with China. So much, that powerful people seem eager to risk the likelihood of Mutually Assured Destruction.

This content originally appeared on Common Dreams - Breaking News & Views for the Progressive Community and was authored by Koohan Paik.