Radio Free never takes money from corporate interests, which ensures our publications are in the interest of people, not profits. Radio Free provides free and open-source tools and resources for anyone to use to help better inform their communities. Learn more and get involved at radiofree.org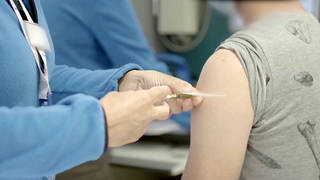 More than a dozen civil society groups in India have written an open letter to Johnson & Johnson and the U.S. government, urging the pharmaceutical giant to cancel export of Indian-made COVID-19 vaccine doses to rich countries and instead focus on distributing them in the Global South. "The 600 million doses that Johnson & Johnson is manufacturing currently … in India should go where the vaccines are most needed, which is the Indian subcontinent, the African continent and the COVAX Facility," says public health activist Achal Prabhala, who co-authored the letter and is coordinator of the AccessIBSA project, which campaigns for access to medicines in India, Brazil and South Africa.

This content originally appeared on Democracy Now! and was authored by Democracy Now!.