Radio Free never takes money from corporate interests, which ensures our publications are in the interest of people, not profits. Radio Free provides free and open-source tools and resources for anyone to use to help better inform their communities. Learn more and get involved at radiofree.org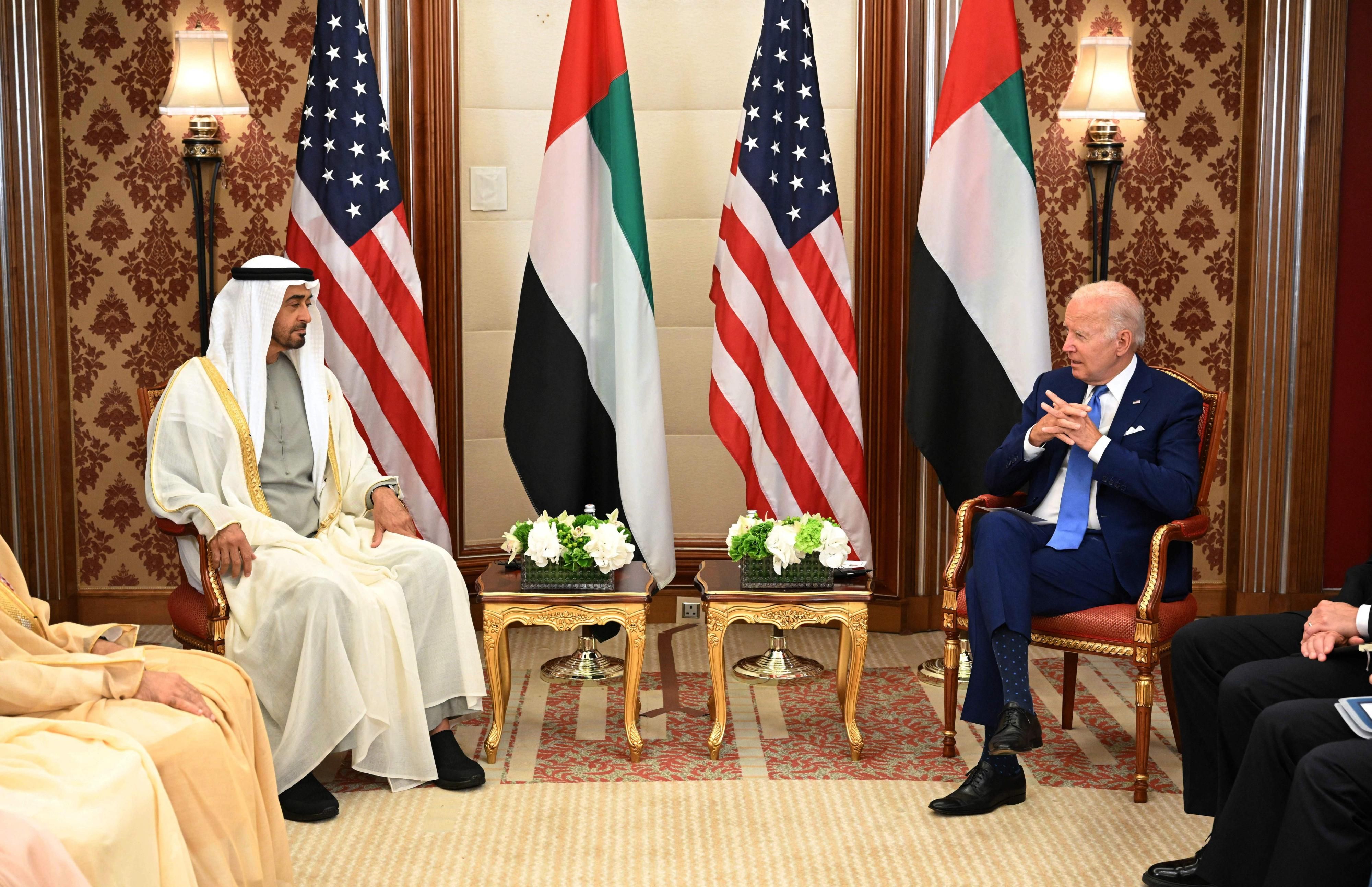 As President Joe Biden prepared to meet with the leader of the United Arab Emirates on Saturday, a prominent human rights group urged the U.S. administration to secure the release of an American civil rights attorney arrested in Dubai in a "politically motivated" case.
"Whatever trumped-up legal pretext the UAE has cooked up for detaining Ghafoor, it smacks of politically motivated revenge for his association with Khashoggi and DAWN."
Asim Ghafoor—a U.S. citizen who previously represented murdered Saudi journalist Jamal Khashoggi and his fiancée Hatice Cengiz—was taken into custody Thursday at Dubai International Airport while en route to Turkey to attend a family wedding, the group Democracy in the Arab World Now (DAWN)—of which Ghafoor is a board member—said Friday.
"We are outraged at the unjustified detention of our board member and extremely concerned for his health and physical security given the well-documented record of abuse in the UAE, including torture and inhuman treatment," said Sarah Leah Whitson, Executive Director of DAWN, in a statement.
DAWN cited U.S. consular officials who said Ghafoor was taken to the Abu Dhabi Criminal Investigative Division detention facility on charges related to an in absentia conviction for alleged money laundering.
"Detaining Ghafoor on the basis of an in absentia conviction without providing him any information, notice, or opportunity to defend against himself is a flagrant violation of his due process rights," said Whitson. "Whatever trumped-up legal pretext the UAE has cooked up for detaining Ghafoor, it smacks of politically motivated revenge for his association with Khashoggi and DAWN, which has highlighted UAE human rights abuses and urged an end to arms sales to the country."
"We urge the Biden administration to secure the release of an arbitrarily detained American lawyer before agreeing to meet with the UAE's leader MBZ in Jeddah tomorrow," she continued, a reference to Emirati ruler President Shiekh Mohamed bin Zayed bin Sultan Al Nahyan.
Biden met Saturday with Shiekh Mohammed Saturday in Jeddah, Saudi Arabia. According to the White House, the two leaders "noted the exceptional position of the UAE as a tolerant home to more than 200 nationalities and faiths coexisting in peace."
In addition to being Saudi Arabia's most prominent partner in the coalition war against Houthi rebels in Yemen—a conflict responsible for what is widely considered the world's worst humanitarian crisis—the UAE has come under fire for jailing scores of activists, academics, lawyers, and others after what Human Rights Watch calls "unfair trials on vague and broad charges that violate their rights to free expression and association."
DAWN notes that "numerous human rights organizations have documented the abusive legal system in the UAE, despite misleading claims of reform. UAE officials routinely use the country's legal system to intimidate, persecute, and punish its critics, including using claims of unpaid debt to ban foreign nationals from leaving the country or accessing health care."
"The UAE is also one of the world's largest abusers of the Interpol system, misusing the system's Red Notices to stop and arrest its critics throughout the world," the group added. "UAE Inspector General Ahmed Nasser al-Raisi was recently elected Interpol president even though he faces allegations of torture."

This content originally appeared on Common Dreams - Breaking News & Views for the Progressive Community and was authored by Brett Wilkins.