Radio Free never takes money from corporate interests, which ensures our publications are in the interest of people, not profits. Radio Free provides free and open-source tools and resources for anyone to use to help better inform their communities. Learn more and get involved at radiofree.org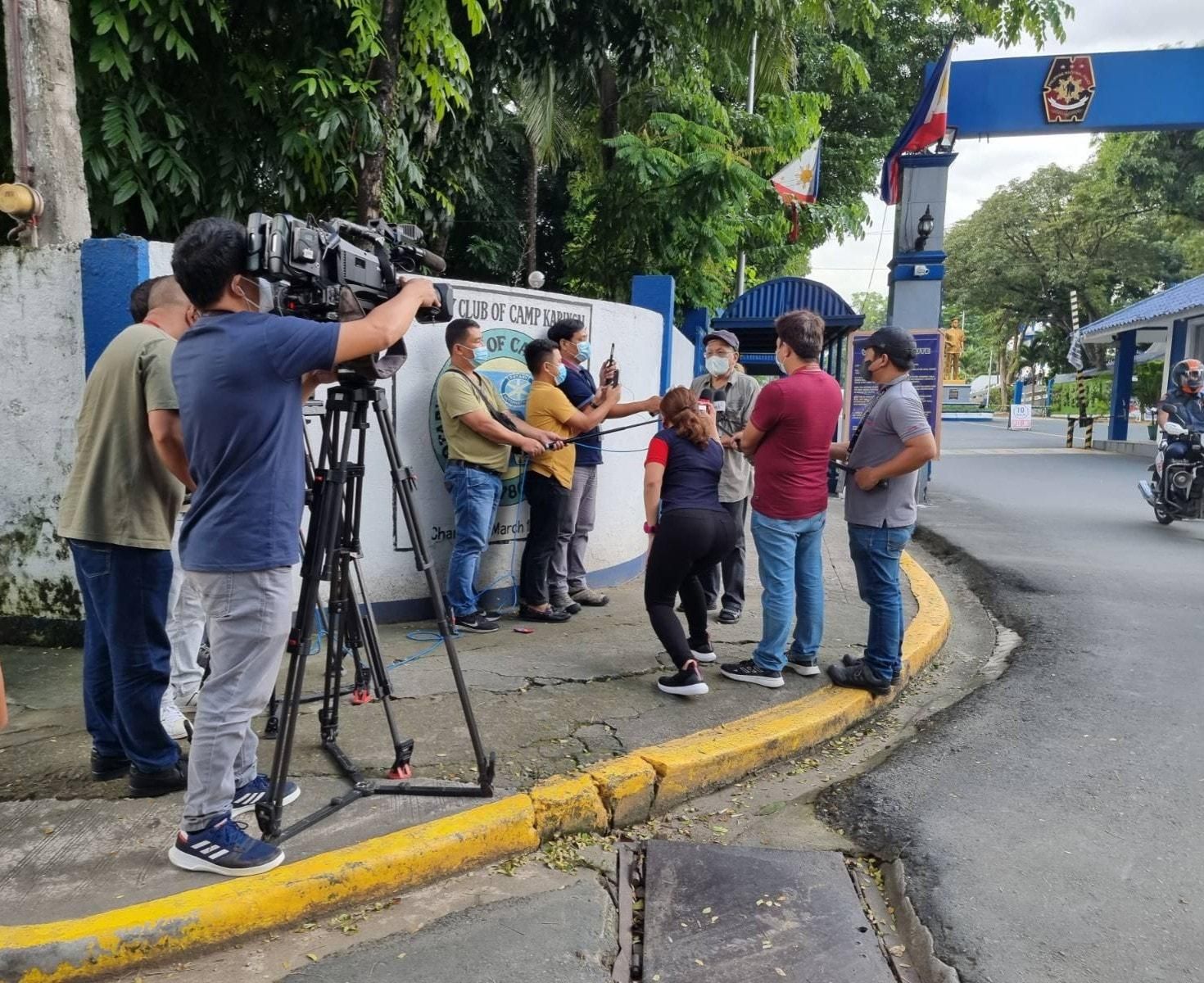 As academic, activist, and author Walden Bello was released on bail in the Philippines on Tuesday, progressives around the world denounced his Monday arrest for alleged "cyber libel" as "politically motivated" and called for the charges to be "dropped immediately."
"He's long been a leading voice for justice, accountability, and democracy in the Philippines, which is why he's being targeted."
The libel complaint was filed by Jefry Tupas, the former chief of the Davao City Information Office who was fired last year by then-Mayor Sara Duterte after attending a party that was raided by police for drugs. In March, while running against Duterte for vice president, Bello mentioned Tupas in a Facebook post.
Duterte, a daughter of ex-Philippine President Rodrigo Duterte, became vice president in June alongside President Bongbong Marcos, the son of dictator Ferdinand Marcos. Bello—a longtime Common Dreams contributor—is a prominent critic of both former presidents and the current administration.
"There was no fiercer critic of the former dictator, Ferdinand Marcos, than Walden Bello," John Cavanagh, a senior adviser at the U.S.-based Institute for Policy Studies who has worked with Bello since meeting him in 1979, told Common Dreams by email Tuesday.
"In pursuing a spurious libel suit against Walden, the dictator's son and his vice president, Sara Duterte, are opening a hornet's nest. They are offering Walden a microphone to educate the public about what Walden knows about every twist and turn of the Marcos family's fleecing of his country and abuse of human rights there," he said. "They picked the wrong person to go after."
Noting that he potentially faces over six years behind bars, the Progressive International council said in a statement Tuesday that "we are clear that the charges against Bello are an act of political persecution."
The statement continued:
Libel law is weaponized to silence a man who has been one of the administration's biggest critics. We have seen these scare tactics used by repressive governments across the globe in desperate attempts to silence dissent and critique. We will not be silent as these tactics are deployed in the Philippines.

Walden Bello's arrest is a violation of his fundamental rights, an affront to the institutions of Philippine democracy, and a threat to free expression everywhere.

If the administration of Bongbong Marcos hoped that this act of political persecution could be kept quiet they were wrong. We are watching. And we will continue to raise our voice to defend Walden Bello's freedom.
"This is an ominous start to the Marcos presidency," declared Mark Weisbrot, co-director of the Washington, D.C.-based Center for Economic and Policy Research (CEPR). "It appears that the Philippine authorities are continuing with the repression of freedom of speech and freedom of the press that was a hallmark of the Rodrigo Duterte government. It hearkens back to the dark days of the original Marcos dictatorship."
Weisbrot urged the U.S. State Department to speak out and noted that "Walden served on CEPR's board during most of its existence, and has been a longtime friend and ally."
"Walden is truly a global leader in worldwide movements for economic and social justice, and to break the iron rule that the most powerful people in high-income countries wield over the institutions of global governance, which they do to the detriment of the majority of the world," he said. "And he's long been a leading voice for justice, accountability, and democracy in the Philippines, which is why he's being targeted."
The Thailand-based group Focus on the Global South said Tuesday that it condemns "in the strongest terms the arrest of our founding director and co-chair of our board," pointing out that "we are still in the middle of the pandemic" and "Bello himself was only starting to recover from Covid-19 when the arrest warrant was served in his home."
Asserting that the "fearless advocate for democracy, social justice, and human rights" was "unjustly arrested," the organization called the charges and arrest "clear acts of political persecution intended to intimidate, humiliate, and repress dissenters."
The group demanded not only the dropping of charges against Bello but also the decriminalization of libel and cyber libel, highlighting that they "have on numerous occasions been weaponized by those in power to silence individuals asserting truth, justice, freedom, and human rights," from journalists to political opponents.
As Carlos Conde, a senior researcher at the Asia division of Human Rights Watch covering the Philippines, wrote Tuesday:
The Philippines' cyber libel law, passed in 2012, has been used several times against journalists, columnists, critics of the government, and ordinary social media users. The Office of Cybercrime at the Department of Justice reported that 3,700 cyber libel cases were filed as of May 2022. Of that number, 1,317 were filed in court while 1,131 were dismissed. Twelve cases ended in a conviction.

Bello's arrest underscores the need to revoke criminal libel and cyber libel laws in the Philippines and elsewhere. As the United Nations Human Rights Committee stated in its general comment on freedom of expression, "imprisonment is never an appropriate penalty" for defamation. The U.N. special rapporteur on freedom of expression, Irene Khan, said in July after a Manila court upheld the cyber libel conviction of Nobel Prize laureate Maria Ressa, "Criminal libel law has no place in a democratic country and should be repealed."
In addition to pushing for legal reforms, Focus on the Global South said that "we must continue to forge stronger solidarities in asserting ordinary Filipinos' rights amidst these threats and reprisals," and expressed "gratitude to the international community that has outpoured their support for Dr. Bello and condemned his arrest."
Bello similarly tweeted Tuesday: "My deepest thanks to all who mobilized against the grave threat to free speech posed by the charge of cyber libel against me by the camp of VP Sara Duterte. What a wonderful display of unity in defense of our common values! With solidarity like this, how can we possibly lose?"
Laban ng Masa, an alliance of Philippine democratic socialist and progressive groups, is planning a Wednesday press conference featuring Bello, the coalition's chair, along with his legal team and supporters. The event is scheduled for 10:00 am local time.

This content originally appeared on Common Dreams - Breaking News & Views for the Progressive Community and was authored by Jessica Corbett.