Radio Free never takes money from corporate interests, which ensures our publications are in the interest of people, not profits. Radio Free provides free and open-source tools and resources for anyone to use to help better inform their communities. Learn more and get involved at radiofree.org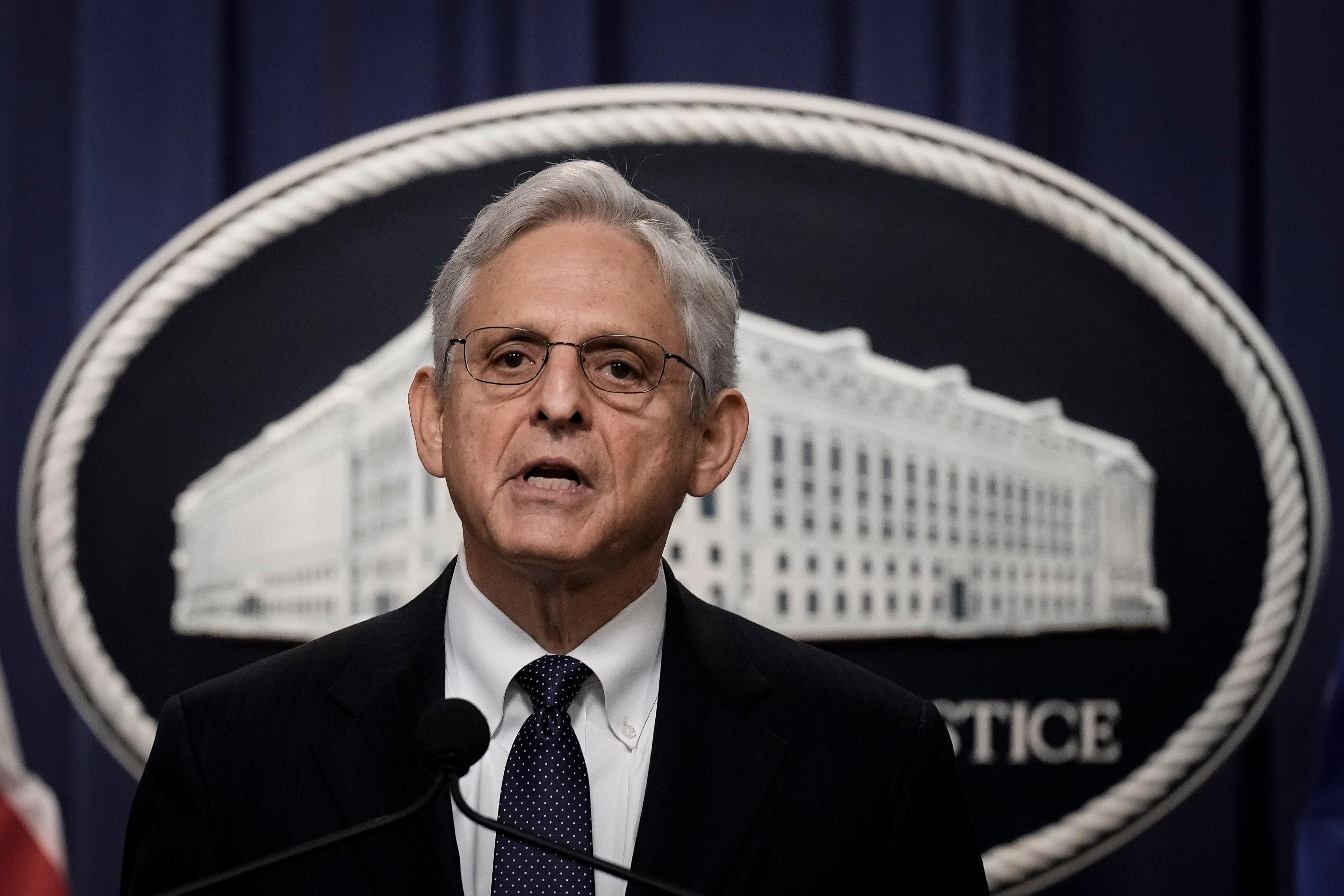 U.S. Attorney General Merrick Garland on Thursday moved to unseal the warrant authorizing Monday's FBI search of former President Donald Trump's Florida home, explaining that he personally authorized the decision to raid Mar-a-Lago but offering few details about the unfolding case.
Speaking briefly in an afternoon address, Garland said that "just now, the Justice Department has filed a motion in the Southern District of Florida to unseal a search warrant and property receipt relating to a court-approved search that the FBI conducted earlier this week... The search warrant was authorized by a federal court on the required finding of probable cause."
"Federal law, long-standing department rules, and our ethical obligations prevent me from providing further details as to the basis of the search at this time," he continued. "There are, however, certain points I want you to know."
"First, I personally approved the decision to seek a search warrant in this matter," Garland explained. "Second, the department does not take such a decision likely. Where possible, it is standard practice to seek less intrusive means as an alternative to a search and to narrowly scope any search that is undertaken."
The New York Times reports that the Justice Department served Trump with a subpoena this spring in a bid to obtain classified documents he had failed to turn over after improperly taking them from the White House upon leaving office.
According to the paper:
The subpoena suggests that the Justice Department tried methods short of a search warrant to account for the material before taking the politically explosive step of sending FBI agents unannounced to Mar-a-Lago, Mr. Trump's home and members-only club.

Two people briefed on the classified documents that investigators believe remained at Mar-a-Lago indicated that they were so sensitive in nature, and related to national security, that the Justice Department had to act.
Thursday's developments came a day after Trump refused to answer questions from New York Attorney General Letitia James about an unrelated criminal investigation into his business dealings, invoking his Fifth Amendment right against self-incrimination more than 400 times.

This content originally appeared on Common Dreams - Breaking News & Views for the Progressive Community and was authored by Brett Wilkins.