Radio Free never takes money from corporate interests, which ensures our publications are in the interest of people, not profits. Radio Free provides free and open-source tools and resources for anyone to use to help better inform their communities. Learn more and get involved at radiofree.org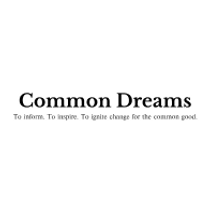 A coalition of 185 organizations, and 191 individuals, today sent a letter to Energy Secretary Jennifer Granholm. They urged her, for the third time, to yet again reject Holtec International's requested $1.2 billion dollar federal bailout, for restarting the closed-for-good Palisades atomic reactor on the southwest Michigan shoreline of Lake Michigan, near South Haven in Van Buren County.
The coalition includes the 75-member group Wisconsin Network for Peace and Justice, across Lake Michigan — source of drinking water for many millions in four states — from the Palisades atomic reactor. It also includes the five-member group Multicultural Alliance for a Safe Environment (MASE) in New Mexico, concerned about past, present, and future impacts of uranium mining on Indigenous Peoples' lands — such as that needed to fuel Palisades' proposed resumed operations out to 2031, or even beyond that.
The coalition letter points out that Palisades does not qualify for the U.S. Department of Energy's (DOE) Civil Nuclear Credit (CNC) program, because it violates a number of required criteria for eligibility, as clearly spelled out in the Infrastructure Investment and Jobs Act (IIJA), also known as the Bipartisan Infrastructure Law. This includes the fact that Palisades is no longer operational, does not compete in a competitive marketplace, and does not meet numerous additional requirements.
Perhaps most significantly, in terms of health, safety, security, and the environment, is Palisades' inability to operate safely, due to a litany of chronic and acute problems associated with age-related degradation and neglected maintenance on safety-significant systems, structures, and components. This includes the worst neutron-embrittled reactor pressure vessel in the country and perhaps the world, at risk of pressurized thermal shock through-wall fracture, which would lead to reactor core meltdown. But additional pathways to catastrophic meltdown include a reactor lid, as well as steam generators, that have needed replacement for 17 years or longer. Palisades' control rod drive mechanism seal leaks have been uniquely bad in all of industry, for more than a half-century. Now added to this long list is Holtec's neglect of vital maintenance, such as of the turbo-generator, bending under its own immense weight, as well as the steam generators, to name but two examples.
"DOE's recently issued amended 'Guidance,' which was specifically rewritten to enable Holtec to apply for $1.2 billion of federal taxpayer funds, is not legal under the IIJA," said Terry Lodge, Toledo, Ohio-based attorney and legal counsel for lead groups of the coalition, Beyond Nuclear and Don't Waste Michigan.
In addition, Holtec recently applied to DOE for a billion dollar federal taxpayer-backed nuclear loan guarantee under the Inflation Reduction Act, which it would use to promote the reactor restart scheme, hoping to pay it back over time with the CNC program bailout. Holtec is also seeking a more than billion dollar subsidy from the State of Michigan, as well as yet another lucrative, above market rate Power Purchase Agreement with an unnamed utility company in the area. Also, Holtec has applied to DOE for $7.4 billion in federal nuclear loan guarantees, authorized under the 2005 Energy Policy Act and congressionally appropriated on December 23, 2007, for the design certification, construction, and operation of four Small Modular (Nuclear) Reactors, more than one of which would also be located at the Palisades site.
"This more than $10 billion in ratepayer and taxpayer robbery would merely fund an insanely high-risk game of radioactive Russian roulette on the Lake Michigan shoreline," said Kevin Kamps, radioactive waste specialist at Beyond Nuclear, and board member of Don't Waste Michigan, representing his hometown Kalamazoo chapter.
"Both extremes of the risk spectrum would be co-located at the Palisades site, if Holtec gets its way," Kamps explained. "The ever worsening breakdown phase risks at the old reactor would exist alongside the break-in phase risks of the new reactors, risking a Chornobyl-scale catastrophe, with the potential for Fukushima-style, domino-effect, multiple meltdowns," Kamps added.
Similar coalition letters were sent to Energy Secretary Granholm, a former Michigan governor as well as attorney general, on January 23, 2023, and September 22, 2022. (Similarly, the coalition wrote to Michigan Governor Gretchen Whitmer on June 8, 2022, urging her to "cease and desist" from her wasteful, unwise, and dangerous "zombie reactor" bailout and restart scheme at Palisades.) Both previous coalition letters to DOE also expressed opposition to Holtec's first bailout application, filed secretly on July 5, 2022, little more than a week after Holtec took ownership of Palisades, under the false pretense of decommissioning it. Holtec, as well as Michigan Governor Gretchen Whitmer, first publicly announced their joint bailout and restart scheme on September 9, 2022, although Whitmer had been advocating for it since April 2022. However, DOE rejected Holtec's first Palisades bailout bid on November 18, 2022, as announced by Holtec that day.
But, on December 19, 2022, Holtec announced it would again seek the DOE CNC bailout during a second round of funding allocations. DOE's revised CNC guidance, issued in early March 2023, clearly seems tailored to shoe-horn Palisades for bailout approval, despite its glaring violation of numerous required IIJA eligibility criteria.
Of the $6 billion in this old reactor CNC program bailout funding, $4.9 billion currently remains. Just days after DOE rejected Holtec's application for Palisades last November, the agency awarded a $1.1 billion bailout to Pacific Gas & Electric, in order to operate Diablo Canyon Units 1 and 2 in California past their current 2024 and 2025 license expirations. In addition, last year the governor and state legislature in California controversially granted PG&E another $1.3 billion in state-level bailouts for the extended operations. Similarly, Holtec has demanded state-level bailouts from Michigan for Palisades' restart, for an amount rumored to be more than a billion dollars.

This content originally appeared on Common Dreams and was authored by Newswire Editor.